Credit cards.
From a choice of rewards to a lower interest rate on purchases, there's a wide range of Westpac credit cards to choose from.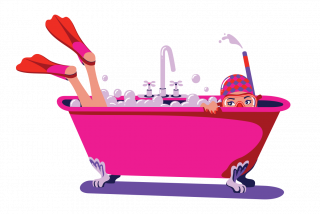 Vacation or staycation?
You could get up to 400 Bonus Airpoints Dollars™ with a new Westpac Airpoints credit card to use on flights, the Airpoints Store & more*.
Find out more
Why Westpac?
24/7 protection
With CardGuard® you're protected 24/7 from fraudulent activity1. Use your card anywhere, anytime, and leave your worries behind.
How CardGuard keeps you safe
Track your spending
CashNav lets you track and categorise your spend so you can see where your money is going and better understand your spending habits.
Discover CashNav
Things you should know.
*Offer available on new accounts applied for between 27 September 2021 and 22 December 2021, subject to any extension or withdrawal at Westpac's discretion without further notice. The offer is only available for the card types specified. Customers who currently hold or have held a Westpac Airpoints credit card in the past 18 months are ineligible for this offer, unless an Airpoints Business Mastercard holder opens a personal Airpoints Platinum Mastercard or a personal Airpoints Platinum Mastercard holder opens an Airpoints Business Mastercard. Limited to one Bonus Airpoints allocation per account. Excludes transfers from any Westpac credit card to any Westpac Airpoints credit cards. Cannot be used in conjunction with any other promotional offers except balance transfer rates. $1,000 minimum spend requirement must be met within the first 3 months of the new card opening to qualify for the bonus points. Balance transfers, cash advances and any retail purchases that have been made and then reversed within your spend period will not count towards the minimum spend requirement. Bonus points will be paid 5 weeks after the spend criteria has been met. Your Westpac Airpoints credit card account must remain open and not in default at the time the bonus Airpoints Dollars are paid.
1 Provided you notify us as soon as possible, have not acted fraudulently or negligently, and have complied with the card's Conditions of Use.
2 Apple Pay is available to all eligible Westpac debit and credit Mastercard customers. Excludes Mastercard BusinessCard, Westpac Business Prepaid Mastercard, hotpoints Visa, hotpoints Gold Visa, hotpoints Portfolio Gold Visa, Prepaid and Global Currency cards. Customers also need a compatible Apple Device.
You must be a member of Air New Zealand's Airpoints™ programme to earn Airpoints Dollars. Airpoints Terms and Conditions.
Mastercard is a registered trade mark and the circles design is a trade mark of Mastercard International Incorporated.
Eligibility criteria, Lending criteria, Terms and Conditions apply. Conditions of Use for the applicable card apply.
Rates, Transaction and Services Fees apply. Interest rates and fees subject to change.