Westpac careers.
People with the potential to help New Zealand grow.
Our culture & people.
Our culture is rich with stories of how our people like to help, our customers, our community and each other. This is reflected through flexible working arrangements to ensure that our people have a balance in their life with those things that are important to them. Through ensuring that we provide opportunities to everyone regardless of what society throws at them, we are a safe place to work where you are treated equally and appreciated.
Benefits of working with us.
Flexible working options
Where it's practical you can job share, work flexitime, be part time or temporary – or even work from home.
Superannuation scheme
Save for your retirement. Work for two years and we'll contribute 4% of your salary each year, or 10% for management*. (*If you are pre-management you will need to complete 2 years' service before the Bank contributions will commence.)
Medical insurance
Enjoy a great discount on medical insurance with Southern Cross.
Volunteering
Make use of our Volunteering Programme and get one paid-day per year to support to a cause you care about.
Parental leave programme
Work more than 10 hours per week for at least 12 months and you may be eligible for our parental leave programme.
Career break
Get unpaid leave for up to 12 weeks or even a year so you can take time to reflect, study or go overseas.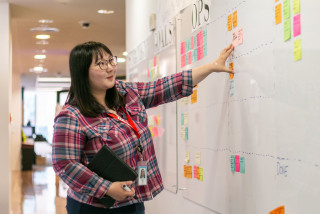 Our graduate programme.
Be challenged in a programme of your choice. Experience a collaborative environment and learn from industry leaders.
Kickstart your career