Westpac Institutional Bank.
Genuine relationships. Superior services and solutions. Exemplary execution.
About us.
Westpac Institutional Bank is one of New Zealand's leading providers of specialised financial services and solutions to institutional and public sector customers operating across New Zealand, Australia, Asia, Europe and the US, and to Westpac New Zealand's business and consumer customers.
It all starts with great relationships
By collaborating with our customers, our team of specialists provide insights and tailored solutions that meet the individual needs of each customer and help them achieve their long-term strategic goals.
In an environment of constant change, Westpac Institutional Bank aims to lead the way by taking every opportunity to drive purposeful innovation in order to help their customers thrive in a sustainable manner.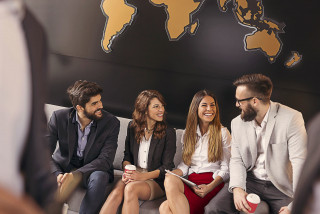 New Zealand, Australia, London, New York & Singapore.
We've built an impressive team of specialists around the world, collaborating to meet the global needs of our customers.
See our global offices and contacts
Forms.
Please visit our tools and resources page for useful forms and articles.
WIB contacts.
Things you should know.
In New Zealand, Westpac Institutional Bank refers to the brand under which products and services are provided by either Westpac Banking Corporation ABN 33 007 457 141 (WBC) or Westpac New Zealand Limited (WNZL). Any product or service made available by WNZL does not represent an offer from WBC or any of its subsidiaries (other than WNZL). Neither WBC nor its other subsidiaries guarantee or otherwise support the performance of WNZL in respect of any such product or service. WNZL is a registered bank in New Zealand but is not an authorised deposit-taking institution for the purposes of Australian prudential standards.