Business credit cards & prepaid cards.
Stay in control of your cashflow, manage business expenses or have a business card that earns you rewards.
Which business card suits you?
Different business credit and prepaid cards offer different advantages.
Airpoints™ Business Mastercard® and BusinessPLUS Mastercard® offer rewards for purchases and might be suited to small and medium-sized enterprises (SMEs), sole traders and partnerships.
Westpac Business Mastercard®, Business Prepaid Mastercard® and Go to Pay® offer ways to help manage your business spending, cashflow and reporting. Business Prepaid cards can also be used as gifts for customers or as staff incentives.
Eligibility and lending criteria, exclusions, terms and conditions apply. See the specific product page for more information.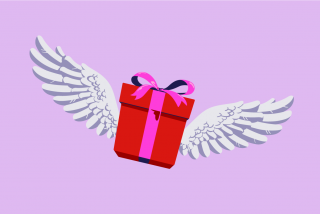 Get perks when you spend on work.
Keep business spend separate and earn Airpoints Dollars™ on Airpoints Business Mastercard®*.
Airpoints Business Mastercard
Take control with Go to Pay.
Does your business deal with large payment volumes? Go to Pay could be the solution for you. Discover our smart e-payables solution that offers enhanced security and total visibility of your spending.
Helpful guides & tips.
Why Westpac?
24/7 protection
With CardGuard®, you're protected 24/7 from fraudulent activity1. You can use your card anywhere, anytime and leave your worries behind.
Learn more
Smart ways to pay
Choose from Apple Pay2 or Google Pay™3 or use your hotpoints with hotpoints Pay®4.
Try our smart ways
Track your spending
CashNav® lets you track and categorise your spend so you can see where your money is going and better understand your spending habits.
Discover CashNav
Things you should know.
1 Provided you notify us as soon as possible, have not acted fraudulently or negligently, and have complied with the card's Conditions of Use.
2 Apple Pay is available to eligible Westpac debit and credit Mastercard customers. Customers also need a compatible Apple device. For a list of compatible Apple Pay devices, see Apple Support. Terms and conditions apply to Apple Pay, see Westpac Apple Pay Terms and Conditions for more information.
3 Google Pay is available to eligible Westpac debit and credit Mastercard customers. Customers also need a compatible Android device. For a list of compatible Google Pay devices, see Google Support. Terms and conditions apply to Google Pay, see Westpac Google Pay Terms and Conditions for more information.
4 hotpoints terms and conditions apply. Certain purchases and transactions are not eligible to earn hotpoints. See the applicable Credit card Conditions of Use for details.
* You must be a member of Air New Zealand's Airpoints programme to earn Airpoints. Airpoints terms and conditions apply. See Airpoints terms and conditions. The following purchases and transactions do not earn Airpoints Dollars™ or Status Points (see the applicable Credit Card Conditions of Use for full details): cash withdrawals, payments for cash equivalents (e.g. travellers' cheques, money orders and gambling chips) and business-related purchases made with a Westpac Airpoints credit card other than a Westpac Airpoints Business Mastercard. Status Points earned on applicable credit cards only. Lending criteria, terms and conditions and fees and charges apply to Airpoints Business Mastercards. See Westpac Airpoints Credit Card Conditions of Use and Business Transaction and Service Fees brochure.
Business credit card products are only available for business and/or investment purposes and not for personal, domestic or household purposes.
You will be personally responsible for all credit extended by Westpac under a hotpoints BusinessPLUS Mastercard and/or Airpoints Business Mastercard, irrespective of whether a business name appears on the card.
If you only make the minimum repayment each month, you will pay more interest and it will take you longer to pay off the unpaid balance.
hotpoints and hotpoints Pay are registered trademarks of Westpac Banking Corporation.
Airpoints™ and Airpoints Dollars™ are registered trademarks of Air New Zealand Limited.
Apple and Apple Pay are trademarks of Apple Inc., registered in the U.S. and other countries.
Google Pay is a trademark of Google LLC.
Mastercard® is a registered trademark and the circles design is a trademark of Mastercard International Incorporated.
Terms and conditions
Eligibility criteria, lending criteria, terms and conditions apply. See: