Online banking with Westpac One®.
Have the freedom to bank securely online, anywhere and anytime.
Benefits.
Check balances, pay your bills and make transfers on the go 24/7.
Set up alerts and know immediately if anything changes.
Open accounts, a term deposit, apply for a loan or credit card.
Block your credit card or debit card if it's lost or stolen.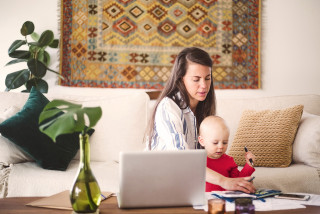 Safety & security.
Protect yourself and your money from fraud, scams and cybercrime.
More on security
Learn how to bank online.
We've teamed up with Judy Bailey to show you how you can bank securely online, anywhere and anytime.
Discover more
Things you should know.
The content of this webpage is for information purposes only and should not be relied upon. All opinions, statements and analysis expressed are based on information current at the time of writing from sources which Westpac believes to be authentic and reliable. Westpac issues no invitation to rely on this material and intends by this statement to exclude liability for any such opinion, statement or analysis.
Westpac One App Terms and Conditions which incorporate Westpac's General Terms and Conditions and the Westpac Website Terms of Use apply.