Learn how to bank online.
We've teamed up with Judy Bailey to show you how you can bank securely online, anywhere and anytime.
Benefits of online banking.
Bank whenever you want, 24 hours a day, 7 days a week.
Check balances, pay your bills and make transfers.
Set up alerts so you know immediately if anything changes.
Open accounts or term deposits, as well as applying for a loan or credit card.
Block your credit card or debit card if it's lost or stolen and more.
Why move to online banking?
Discover more about Westpac One® online banking as Judy talks about her journey and what she loves about it.
How to get started.
Judy shares how easy it is to get online banking set up and running.
How to make payments online.
Judy will show you how easy it is to make an online payment.
How we help to keep you safe online.
Watch Tiffany Ryan, our Head of Financial Crime, explain all the ways we help to keep you safe online.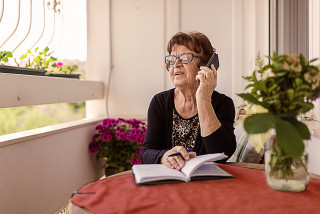 Want to try phone banking instead?
If online banking isn't for you, phone banking could be a great option. You can check balances, make payments and more from your landline or mobile at any time of the day.
Learn more