Ways to bank.
Learn how to securely bank and make payments with Westpac.
Bank anywhere with Westpac.
Learn how to bank online.
We've teamed up with Judy Bailey to show you how you can bank securely online, anywhere and anytime.
Discover more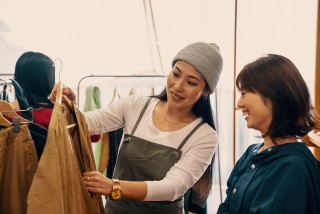 Smart ways to pay.
Shop safely online or in-store using your phone, smart watch or Westpac account.
Learn more
Things you should know.
Changes to Westpac Terms and Conditions. The information on this page is presented subject to our legal page and any other terms and conditions that Westpac may impose from time to time. It is subject to change without notification. This information is a guide only and does not take into account your personal financial situation or goals.