Increase your home loan.
Thinking about a new bathroom or kitchen? Even a new deck for summer? Topping up or redrawing on your home loan could be a simple way to fund your project.
Topping up your home loan.
Use your Westpac home loan
Topping up your loan allows you to borrow more money in addition to your home loan, using the equity you have in your property or the amount you have already paid off.
Get the funds you need
You can use the money for home improvements, unexpected large expenses or to get the things that matter to you.
You need 20% equity or more
You are eligible to top up if you have a Westpac home loan and 20% equity or more in your home (40% if it's an investment property).
Consider if topping up is right for you
Topping up your existing home loan will increase your repayments or lengthen the time it takes to pay off your home loan. See what topping up your home loan could mean for you with our home loan repayments calculator.
Fast and easy process
Call us or visit us in branch and if approved, the amount can be quickly and easily added to your home loan or be taken out as a separate loan.
Get funds by redrawing.
If you're on a floating interest rate and you've been paying more than the minimum repayments on your home loan, you may be able to access extra money by redrawing on your home loan.
You can withdraw the funds anytime with Westpac One, via phone banking or at any Westpac branch. Standard transaction fees apply.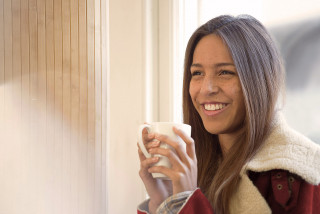 Greater choices for your home.
With a Westpac Greater Choices home loan, you could get up to $50,000 interest free for five years to help you create a warmer, drier, healthier and more energy efficient home life.
Learn more
Calculators.
Use our calculators to see what increasing your home loan could mean.
Get in touch.
Manage your home loan online
Log in to Westpac One® online banking.
Login now
Talk to us
Call us from 8am to 6pm Monday to Friday, 9am to 3pm Saturday.
Call 0800 177 277