KiwiSaver.
A long-term saving scheme which helps you save for a first home or for when you turn 65.
Why Westpac KiwiSaver Scheme?
Let's transform your tomorrow, today.
Together we can get your Westpac KiwiSaver Scheme savings working hard, whether it's for your first home deposit, or after you turn 65. Along with simple tools to help you choose a Westpac KiwiSaver Scheme fund and understand your contributions, we'll update you on your investments and help remind you when it's time to check in on your choices. Meanwhile, our investment experts are looking after your money.
You make your choices today and we'll put them to work for your tomorrow.
This includes driving sustainable outcomes.
SuperRatings Platinum rating for 2022
The Westpac KiwiSaver Scheme has been awarded a 'Platinum' rating, by third-party ratings agency SuperRatings. This signifies a 'best value for money' KiwiSaver scheme and is the highest rating possible.
In the judges' words: "The Westpac KiwiSaver Scheme is well balanced across all key assessment criteria in a robust, secure and proven risk framework. The Scheme provides features that should assist most individuals to meet their retirement savings goals."
We are particularly proud to be rated as Excellent for Fees and Charges, Member Education, and Compliance & Risk.
Our commitment to sustainable investing
As one of New Zealand's largest asset managers, we believe we have a huge responsibility to invest sustainably and that by working together with the investment community, we can create positive outcomes and prosperity for our people, communities, and the environment.
We're proud that our Westpac KiwiSaver Scheme funds have been certified, except for the Cash Fund and CPP No 5 Fund, by the Responsible Investment Association Australasia (RIAA)1.
They have been certified by RIAA according to the strict operational and disclosure practices required under the Responsible Investment Certification Program. See www.responsiblereturns.com.nz for more details.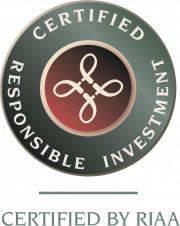 COVID-19 and hardship.
New Zealanders continue to face a range of unforeseen financial challenges and it's hard to know what's round the corner. We're here to help, so you can focus on the things that matter most to you.
Learn more
In the Westpac KiwiSaver Scheme by default?
See how you got automatically enrolled in the Westpac KiwiSaver Scheme and the two essential steps needed to finish setting up your account – then relax knowing your KiwiSaver is sorted and on track.
Things you should know.
BT Funds Management (NZ) Limited is the scheme provider and Westpac New Zealand Limited is the distributor, of the Westpac KiwiSaver Scheme (Scheme).
The ratings issued by SuperRatings Pty Ltd ABN 95 100 192 283 AFSL 311880 (SuperRatings) for Westpac KiwiSaver Scheme ('Platinum' rating), are as of 23 November 2021. SuperRatings does not guarantee the data or content contained herein to be accurate, complete, or up-to-date, and it will not have any liability for its use or distribution. Ratings are not financial advice for the purposes of the Financial Markets Conduct Act 2013. Consider your personal circumstances, read the product disclosure statement, and seek independent financial advice before investing. SuperRatings uses objective criteria and receives a fee for publishing awards.
1The Responsible Investment Certification Program does not constitute financial product advice. Neither the Certification Symbol nor RIAA recommends to any person that any financial product is a suitable investment or that returns are guaranteed. Appropriate professional advice should be sought prior to making an investment decision. RIAA does not hold a Financial Advice Provider licence.
The information above is subject to changes to government policy and law, and changes to the Westpac KiwiSaver Scheme from time to time.
Investments made in the Scheme do not represent bank deposits or other liabilities of Westpac Banking Corporation ABN 33 007 457 141, Westpac New Zealand Limited or other members of the Westpac Group of companies. They are subject to investment and other risks, including possible delays in payment of withdrawal amounts in some circumstances, and loss of investment value, including principal invested. None of BT Funds Management (NZ) Limited (as manager), any member of the Westpac Group of companies, The New Zealand Guardian Trust Company Limited (as supervisor), or any director or nominee of any of those entities, or any other person guarantees the Scheme's performance, returns or repayment of capital.
For a copy of the Product Disclosure Statement or more information about the Scheme, contact any Westpac branch or call 0508 972 254 or from overseas +64 9 375 9978 (international toll charges apply). You can also download the Product Disclosure Statement.