Accessing your KiwiSaver savings early.
See whether you could qualify to withdraw your KiwiSaver funds early, and how to apply.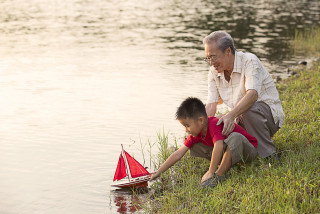 Early withdrawal could affect your long-term savings.
Withdrawing some of your KiwiSaver funds now may be unavoidable, but if you can, it pays to leave as much as possible in your account. That way your savings have the best chance to grow for you in the future.
KiwiSaver Calculator
Next steps.
Login to Westpac One®
Check your Westpac KiwiSaver Scheme account balance and make any changes online.
Login
Talk to a specialist
Get in touch to talk about KiwiSaver with an expert.
Talk to us
Withdrawal forms
Simply download the form you need, print it off and drop it in to any Westpac branch.
Forms
Things you should know.
References to non-Westpac websites are provided for your convenience only. Westpac accepts no responsibility for the availability or content of such websites.
BT Funds Management (NZ) Limited is the scheme provider and Westpac New Zealand Limited is the distributor, of the Westpac KiwiSaver Scheme (Scheme).
The information above is subject to changes to government policy and law, and changes to the Scheme from time to time.
Investments made in the Scheme do not represent bank deposits or other liabilities of Westpac Banking Corporation ABN 33 007 457 141, Westpac New Zealand Limited or other members of the Westpac Group of companies. They are subject to investment and other risks, including possible delays in payment of withdrawal amounts in some circumstances, and loss of investment value, including principal invested. None of BT Funds Management (NZ) Limited (as manager), any member of the Westpac Group of companies, The New Zealand Guardian Trust Company Limited (as supervisor), or any director or nominee of any of those entities, or any other person guarantees the Scheme's performance, returns or repayment of capital.
For a copy of the Product Disclosure Statement or more information about the Scheme, contact any Westpac branch or call 0508 972 254 or from overseas +64 9 375 9978 (international toll charges apply). You can also download the Product Disclosure Statement.
The ratings issued by SuperRatings Pty Ltd ABN 95 100 192 283 AFSL 311880 (SuperRatings) for Westpac KiwiSaver Scheme ('Platinum' rating), are as of 23 November 2021. SuperRatings does not guarantee the data or content contained herein to be accurate, complete, or up-to-date, and it will not have any liability for its use or distribution. Ratings are not financial advice for the purposes of the Financial Markets Conduct Act 2013. Consider your personal circumstances, read the product disclosure statement, and seek independent financial advice before investing. SuperRatings uses objective criteria and receives a fee for publishing awards. Visit superratings.com.au for ratings information and to access the full report. © 2021 SuperRatings. All rights reserved.