Buying your next home.
Thinking of taking the next step up the property ladder? Check out these ideas for buying, selling, and making sure you're covered.
Considerations when buying your next home.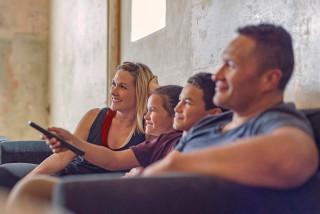 Switch to Westpac.
Thinking of a change or looking for a better deal? Switching your home loan to Westpac may be easier than you think.
Find out how
Calculators.
Find the best option for you with our home loan calculators.
Get in touch.
Talk to us
Call us from 8am to 6pm Monday to Friday, 9am to 3pm Saturday.
Call 0800 177 277
Apply online.
Our home loan online application form is temporarily unavailable. We apologise for any inconvenience. You can apply for a home loan through a Mobile Mortgage Manager, by calling us on 0800 177 277, or making an appointment at your nearest branch. Existing customers can also apply via Westpac One® online banking.
Things you should know.
Westpac's home loan lending criteria, terms and conditions apply. An establishment fee may apply. A low equity margin may apply.