Build or renovate?
Considering whether to renovate or build a new home is a big decision. Weighing up the pros and cons is a good place to start.
Weighing up new versus renovate.
Need more space, looking to add value or considering a new project? Before you decide whether to renovate your existing home or build a new one, here are some factors to consider when working out the right approach for you.
Pros and cons of building a new home
Advantages

Considerations

Create the home you want on a section you like

You can design a house that perfectly suits your lifestyle

E

verything will be new

L

ow maintenance costs

Could be m

ore energy efficient.


I

t will take up a lot of your time, even if someone else manages the project

F

inalising plans, getting consent and building takes many months
You need to make sure that you are not over investing. Compare the cost to build to the potential resale value
If you are building in a development, future new builds in your area may affect your view, privacy or block the sun.
Pros and cons of renovating
Advantages

Considerations

If you like your neighbourhood, re

novating means you can change your home to suit your lifestyle without finding a new home

Improving your home can add value to your existing property

Smaller renovations can cost less than building new

You can make your home suit your needs now and in the future.

Does your current neighbourhood still meet your lifestyle?
Will you be taking something away, such as turning three bedrooms into two, or adding special features that may not appeal to everyone? It's a good idea to keep future buyers in mind
Will you run the risk of over-capitalising with the cost of your renovations?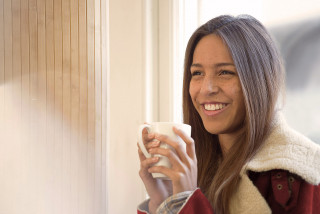 Westpac Greater Choices home loan.
You could get up to $50,000 interest free for five years to help you create a warmer, drier, healthier and more energy efficient home life.¹
Learn more
Get in touch.
Talk to us
Call us from 8am to 6pm Monday to Friday, 9am to 3pm Saturday.
Call 0800 177 277
Apply online.
Existing customers can apply for a home loan via Westpac One® online banking.
Things you should know.
1 A professional installer must fit the items. If you apply for a Westpac Greater Choices home loan, you'll need to show an installer's quote or invoice that is no more than 90 days old.
Westpac's home loan lending criteria, terms and conditions apply. A low equity margin may apply.