Westpac Warm Up.
Beat the chill with a Westpac Warm Up loan. You could get up to $10,000 interest free for five years to invest in heat pumps, insulation and more.
Benefits.
A warmer, dryer, healthier and energy efficient home.
Interest free loan up to $10,000 for five years.
Choose a mix of insulation, heat pumps, double glazing, ventilation, wood burners or solar power.
Flexibility to make lump sum payments or pay the loan off earlier without prepayment

costs

¹.

Westpac Warm Up is available for new or current Westpac Choices Home Loan customers.
No establishment fee applies.
How it works.
A Westpac Warm Up loan is available to people living in their own homes and to landlords. You can use it for any mix of insulation, eligible heat pumps, double glazing, ventilation, wood burners and solar power systems.
Professional installation
A professional installer must fit the items. If you apply for a Westpac Warm Up loan, you'll need to show an installer's quote or invoice that is no more than 30 days old.
Heat pumps
You can choose a fixed single-split heat pump system, multi-split heat pump system or a ducted heat pump system. Other types, such as portable heat pumps and heat pump water heaters, are not eligible. To find the most energy efficient heat pumps, use the Rightware tool by Energy Wise.
Wood burners
Please refer to the guidelines from the Ministry of Environment for information on sustainable wood burners.
New home, new loan
If you sell your home or pay off your Westpac Warm Up loan, you can apply for another Westpac Warm Up loan.
Qualifying for Westpac Warm Up.
Standard lending criteria
You must be an existing or new Westpac Choices Home Loan customer, meet standard eligibility and lending criteria and be able to repay the loan in full within five years.
Equity
You need over 20% equity in your owner-occupied home or 40% in your investment property.
Installers
Warm Home Essentials must be fitted by a professional installer and you'll require a quote or invoice from them that is no more than 30 days old.
Loan
You can only have one Westpac Warm Up loan at any given time, and redraws and top ups are not available.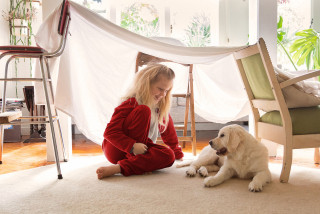 HomeFit Online Checklist.
Find the areas in your home that could be made warmer and drier, see a list of local installers, and see if rental properties meet the Residential Tenancies Act standards.
Check out the checklist
Get in touch.
Things you should know.
1 Lump sum payments can only be made in branch or over the phone on 0800 177 277. They cannot be made online through Westpac One. A $2.50 manual transaction fee will apply.
Westpac's eligibility criteria and home loan lending criteria, terms and conditions apply.
Documents and fees
See the detailed terms and conditions and fees for our Choices Home Loan:
View terms and conditions for all our home lending products here.