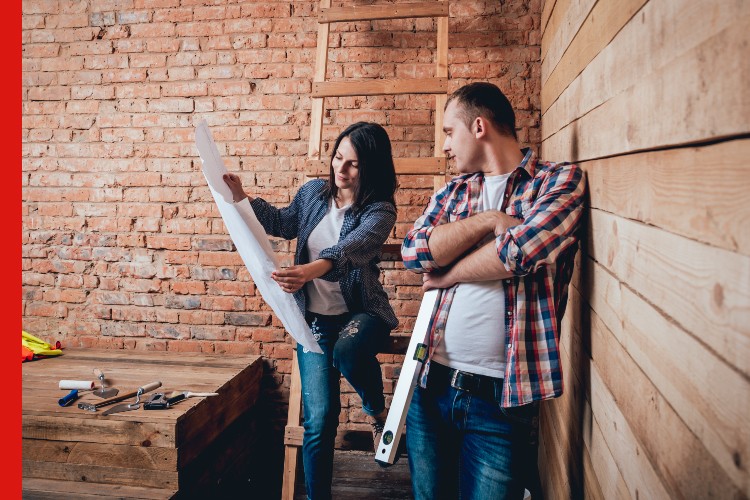 Supply chains continue to be disrupted, building costs are rising and New Zealand has a major shortage of gib, so when is a good time to plan your renovation?
REDnews spoke to two renovation experts in the building industry, one in the North Island and one in the South Island, to ask them just that.
Director of Sinclair Builders in Christchurch, Chris Sinclair, and owner of Licensed Renovations in Auckland, Russell Clark, both agree that it all comes down to planning.
"Whether you're spending $200,000, a million, or anything in-between for your renovation, the building work might not actually start until seven to 12 months after your first consultation," Sinclair said.
The reason for that is down to the pre-planning needed, from creating concept designs with an architect, to requesting resource consent from the council and speaking to engineers.
"If you need a consent, you need to allow a minimum of three to four months to receive it from the council," Sinclair said.
"If you want an extension added to your house, you could also be working on design concepts with an architect and engineer for seven or eight months.
"Of course, if it's just a bathroom renovation, it's fairly straight forward but at the moment we have issues finding materials like gib and timber. We try to pre-order materials but they're not always available," he said.
Despite the challenges, both experts agree that now is still a good time to start the process of your renovation, especially seeing as the planning process is lengthy and prices are rising.
"Prices are not going to get cheaper, we've had price increases every few weeks, so you'd be better off making a booking now and starting your planning process rather than waiting," he said.
Russell Clark believes the gib shortage could ease in a few months and supply chain issues might ease as the world opens up and production increases later in the year or next year.
"But as interest rates and prices increase it could knock some people out of the market who can no longer afford the cost," he said.
Clark says house prices directly impact building costs and because house prices have increased so much over the past couple of years it leaves little change to renovate – especially for first home buyers.
"When the supply chain frees up it should slow the growth of building prices, and in the meantime, we do try to offer fixed prices. However, because the suppliers don't know their costs week on week, the prices keep changing and most builders have had pay rises which adds to our costs too," Clark said.
Whether you're in the North Island or South Island, the experts agree that now is still a good time to plan your renovation so long as you're ready for the long haul.
Timelines will be stretched, so start planning and be aware that costs could change throughout the process.
If you're prepared for the unknown and not in a rush, now is just as good as any for your dream renovation.
Related articles: