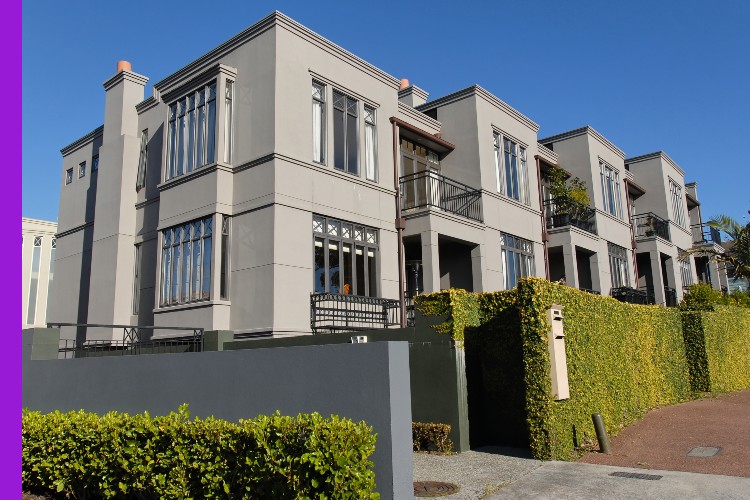 We've all heard the overall median house prices in New Zealand's main cities and regions, but what does that actually mean in cities with hundreds of thousands of properties?
REDnews has taken a deep dive into the figures and as you'll see, they vary widely across the dwelling type and the size of the property – generally captured by number of bedrooms.
Data supplied by CoreLogic shows the median estimated values for apartments, units and houses across the country to compare location, dwelling types and number of bedrooms.
Hopeful homebuyers will be pleased to see that there are still some relatively affordable options to be found in Auckland, Wellington, Christchurch and Dunedin if you're flexible on dwelling type.
CoreLogic's data compared the estimated value increases between February 2020 and February 2022, to see the real value increases between apartments, units and houses in specific locations throughout the recent two-year boom.
Apartments
If you're looking for the most affordable style of housing, apartments could be an attractive option, and recent market movements mean apartments in Auckland and Wellington are now very close in price.
"Flats and houses have outperformed apartments [over the last two years], as they often do," CoreLogic's Head of Research Nick Goodall said.
"Small one-bedroom apartments in Auckland didn't see much growth at all. This was likely impacted by typical buyers and tenants (short term accommodation seekers and international students) being impacted by the closed borders," Goodall said.
"For a two-bedroom apartment in Auckland, you're now looking at more than $785,000 most of the time, and in Wellington almost $750,000 or more," he said.
The largest price growth in apartments was seen in Wellington two-bedrooms, which have seen a 36.1% increase since February 2020, compared to only 13.2% in Auckland. This large increase in Wellington has brought two-bedroom apartments across both cities within a similar price range now.
Units, townhouses and terraced housing
Buyers searching for properties that have a homely feel without the price tag of a standalone house are often drawn to units or townhouses.
"A two-bedroom unit in Auckland's North Shore or isthmus areas generally costs $900,000 and for an extra bedroom it's closer to $1.1million. However, there's more value to be found within Auckland if you look for units in Waitakere," Gooddall said.
One-bedroom units in Auckland City had the smallest increase in value (18.2%) over the last two years, while two-bedroom units in Wellington had the highest value increase at 53.9%, which was even higher than the price increase of the capital's three-bedroom units.
Christchurch also saw high value changes in the city's two-bedroom and three-bedroom units, seeing 46.9% and 47% increases respectively.
Hamilton, Wellington and Christchurch all outperformed Auckland in this dwelling type in terms of price growth. However, Auckland's overall prices still sit at the highest in the country.
Houses
When it comes to standalone houses, we can see these figures often represent the blanket median prices we hear about for New Zealand's main cities.
The median value of a two-bedroom house in Auckland City suburbs is $1,323,252, whereas the two-bedroom units/townhouses and apartments are $889,929 and $788,054 respectively.
Auckland City suburb's three-bedroom and four-bedroom houses jump up in value to $1,597,621 (a 40.8% growth increase over two years) and $2,049,263 (33.9% increase over two years) respectively.
But buyers can still pick up a two-bedroom standalone house in Waitakere and Manukau for less than a million and in Dunedin and Christchurch for under $600,000.
Three-bedroom houses can be found for less than a million dollars in Papakura, Franklin, Hamilton, Christchurch and Dunedin.
And despite Christchurch and Dunedin having median price growth increases of 45.7% and 25% respectively over the last two years, you can also still find four-bedroom houses in these cities for less than one million dollars.
The highest value increase in this property type was seen in Wellington, with both three-bedroom and four-bedroom houses increasing in value by 59.9% over two years.
"Most four-bedroom houses across the entire Auckland Super City are worth more than $1.1million and the typical four-bedroom house in Wellington saw an increase of more than $600,000 in the last two years," Goodall said.
"In terms of definition, the key thing to note is that these figures are the estimated value of all properties in each group (using CoreLogic's automated valuation model), not a median sale price which can vary wildly depending on the properties which are selling at the time," he said.
These figures only included groups where there were a large number of properties, to ensure the data was robust.
Related articles:
Kiwis consider moving out of main cities as housing dreams change