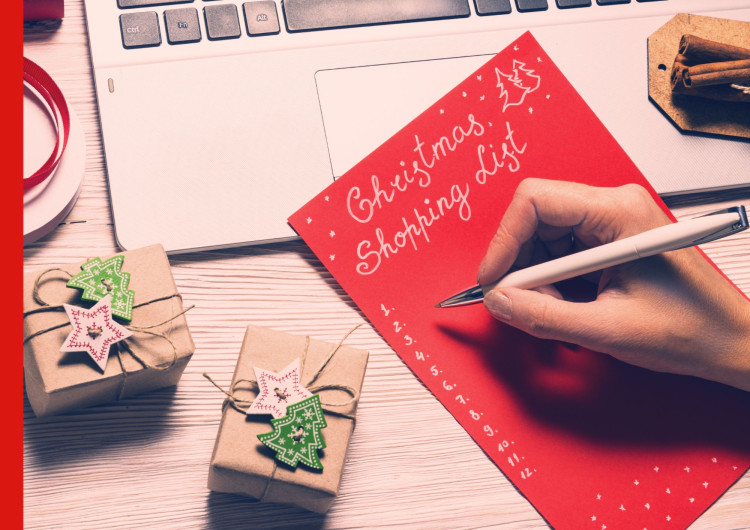 A time of joy and celebration, Christmas can sometimes be financially taxing – especially if you're on a budget. But by no means should that be a hindrance to enjoying the festivities with your nearest and dearest.
REDnews has a 10-step guide for those looking to make the most of Christmas - on a budget!
Start tracking your spending
Before you know it, the cost of gift giving for family and friends can pile up, turning into a huge financial burden. Make sure you track your spending, so you are aware of exactly how much you have and how much you have spent.
And if you struggle to keep track of your spending, do not worry as there are a lot of apps out there to help you along the way.
Here are some that work on both Android and iOS:
mybudgetpal
Wally
Spendee
PocketSmith
Sorted
Prepare a budget & stick to it!
It is easy to get carried away when buying gifts for the ones you love, so make sure that you prepare a budget before you go gift shopping. Once you have a budget in place, finding gifts becomes easier and so does sticking to a budget.
Check out the REDnews guide to cool Christmas gifts on a budget
Don't leave your shopping to the last minute:
One of the wisest things you can do is start shopping early. Prepare a list of potential gifts that you would like to buy and get them while they're on sale. Mid-year sales, Labour Day, Black Friday, and Cyber Monday are good times to do some early Christmas shopping.
Combine your orders:
This is a great way to save money when you're shopping online. The internet has some amazing deals to choose from and websites like Amazon and TheMarket are one stop shops with regular discounted deals. Save on shipping by placing your orders on the same website. Not only can you save money, but you can also save on time.
Consider group gifting:
If you are on a really tight budget, consider getting a combined gift. This is a fantastic idea for students on a budget who can pitch in with their siblings or friends, depending on who they are buying the gift for.
Handmake gifts, treats and decorations:
Personalising gifts, treats and decorations can make the gift giving process even more special than simply buying them. You can get your friends, family members or even kids involved in the process and turn it into a fun activity for everyone involved. Not only is it cost effective, but also more thoughtful.
Bring a plate:
This can be a good idea if you are planning to host a lunch or dinner. Ask your guests to bring along a plate. You can have a wider variety of dishes to choose from and at the same time, will be able to cut down on costs.
Develop a gift giving philosophy:
This could range from setting a budget for gifts to shopping at Op-shops or even a no gift policy. The philosophy depends on how much you are comfortable spending on gifts and who they are being bought for.
Donate to charity:
Instead of buying gifts that might go to waste later on, you and your loved ones can pick a charity of your choice, pool in a decent amount of money and donate it to a charity of your choice. This way you will still be performing the act of giving while bringing the whole family together.
Use innovate ways to wrap your gifts:
And lastly, instead of buying gift wrapping paper, use your kid's discarded artwork, scarves from Op-shops or even discarded pieces of cloth to wrap your gifts. These are cost effective, reusable, and unique.