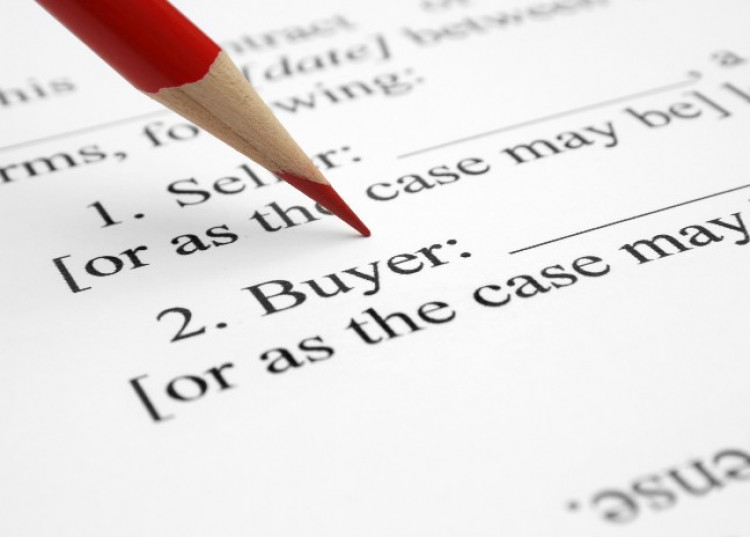 Nationwide and regional lockdowns are a fact of life these days, which is why property offers and sale and purchase agreements must cater to the new normal we live in.
One of the first issues that Covid raises for property sales is that timelines in contracts are often defined by working days, which raises the question – should weekdays during lockdowns be classed as "working days"? Contracts routinely refer to 5 or 10-working-day periods for conditions and settlements, so what happens in Alert Level 4?
Property lawyer Alistair van Schalkwyk, of ASCO Legal, said that the issue had not yet been determined by a court so, to deal with the grey area, Covid clauses have developed within the industry
"There are two important components to add a comprehensive 'Covid' clause to further terms for the sale and purchase of property, which cover both timeframes for conditions and settlement under different alert levels," he said
Conditions during Lockdown:
Rather than clauses referring to government alert levels (whose definitions can change) contracts commonly are referring to whether an alert level allows "personal movement", van Schalkwyk said.
"Because the government might shift what Alert Level 3 or Level 4 allows, instead of naming alert levels in contracts, the most common Covid clauses refer to whether an alert level allows 'personal movement' to allow a condition to be satisfied ... as opposed to a level 3 or 4."
"For example, the conditions in a letter of offer for finance from a bank may require a valuer's report or building inspection, (actions for which) personal movement is needed.
"So, the contract would specify that the time to satisfy this condition would be deferred until five or 10 days after the alert level is lowered to a point where the personal movement required is allowed," he said.
Settlement During Lockdown:
Van Schalkwyk said the second component of the Covid clause deals with settlement.
"The clause postpones settlement to five or 10 working days following when the alert level is reduced to (the point where) the personal movement required to move house can take place."
"However, if a vendor and purchaser want to settle under Level 4, they can. For example, if the property is tenanted and the tenant is staying, then there's no need for personal movement.
van Schalkwyk said there were a lot of "very tough situations" in 2020 because the clauses weren't in contracts and the industry was "learning as we go".
"We now know that different regions can operate in different alert levels, so if a purchaser is in Auckland but the vendor's property is in Hamilton or the South Island, then the Covid clause needs to allow for this.
"Purchasers need to be careful when making offers in different regions and make sure the clause applies to both their region and the region of purchase.
"Covid clauses aren't a one-size fits all, so purchases need to run the proposed agreement past a solicitor before making an offer," van Schalkwyk said.
Seek Professional Advice
Real Estate Institute of New Zealand (REINZ) chief executive Jen Baird stresses the importance of speaking to your real estate agent, lawyer or conveyancer if you find yourself in the middle of a transaction in Alert Level 4.
"At this level, buyers are unable to move into properties, and sellers cannot move out of their properties, which is why we recommend that settlement dates are deferred until personal movement is permitted for both the buyer and seller," she said.
"We recommend all parties seek independent legal advice so that they understand the implications of the suggested COVID-19 clauses to their agreement. The suggested clauses apply in circumstances where personal movement is required as part of settlement and/or in order to satisfy conditions of sale, and that movement is prohibited due to the Alert Level change.
"Many agents will have well-tested practices in place that enable them to continue to deliver their services remotely, such as providing remote appraisals (which must be followed up with physical appraisals as soon as the Alert Level allows), listings, electronic sale and purchase agreements, and online or phone auctions. It is best to talk to your agent about what work can be done remotely through lockdown," Baird said.
Sale & Purchase Agreement Additional Clauses can be found here.
What Are Real Estate Agents Saying?
Ray White salesperson Ryan Teece said a person's timeline – and their flexibility - were probably the most important factors.
"But having the right clauses in your contract at the beginning will be a huge advantage and are there to safeguard you.
"It's important to note that longer settlement dates won't necessarily be the answer in times when we're not in a lockdown. There's every chance the longer settlement date could put you in the middle of an Alert Level 4, and that's the thing in these times - we just don't know. Therefore, it's crucial to include the Covid Clauses in the contract that will protect you if you cannot settle due to a lockdown," he said.
And despite being in Alert Level 4, Teece says there's still demand in the market, however many vendors are holding off on listing new properties until alert levels lower.
"We are continuing to see great sales of properties that were listed online before lockdown, which benefited from a weekend or two of open homes, and even some properties are selling sight-unseen.
"The main problem with listing a property now is getting the collateral together, such as photos of the property. Some vendors are happy to photograph their own homes on their phone, and they can go online that way, with the possibility of virtual tours via FaceTime. But certainly, there are fewer properties coming on. If vendors don't have time constraints, they are generally opting to wait until after lockdown for obvious reasons
"Plus, listing levels fall in winter and increase again in spring, so we were already expecting to see a lift in stock levels after August. I expect many of those properties are now being held off the market slightly longer until we are in Level 3, or even 2," he said.
Please note: This article is general information only and does not constitute the view of Westpac NZ or legal advice in any form. Anyone conducting a property transaction should seek independent legal advice.
Related articles:
Opinion: How will real estate fare in the lockdown?