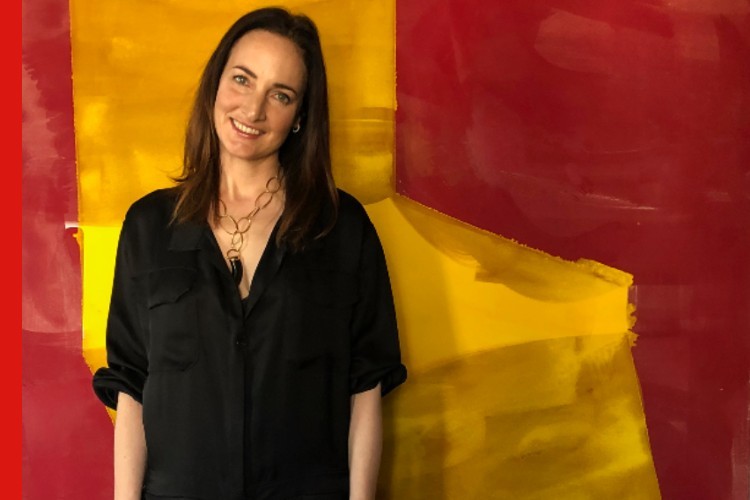 After 20 years in the US founding two massively successful tech ventures, entrepreneur Claudia Batten has returned to New Zealand and settled in her dream home on the Kapiti Coast.
Batten's career started out at a New Zealand law firm in the late '90s, but after four years of working as a lawyer, Claudia packed her bags and moved to New York with ambitions of becoming an entrepreneur.
Her big dreams came true and she was a founding member of Massive Incorporated, a digital media company that sold and distributed advertising in video games. The company was sold to Microsoft in 2006. She then co-founded Victors & Spoils – an advertising agency built on the principles of crowdsourcing. The agency was soon sold to French media company Havas Worldwide.
In 2007, Batten was appointed to the NZ Government's Trade and Exchange US Beachheads Board and was later appointed to run North American operations for NZ Trade and Enterprise.
Today she's the Chair of NZX-listed Travel Company Serko and is an independent director on the boards of NZX-listed Air New Zealand and Vista Group. She is also the digital advisor to the board of Westpac New Zealand.
But despite her long list of successes and awards, she proudly admits it was not an easy, linear path that got her there.
Claudia puts part of her success down to being resilient during the challenges and setbacks she faced and is an advocate for talking about failures to normalise them.
Her blog, The Squiggly Life, and multiple TED X talks describe the twists and turns that happen on everyone's journey and how life is in fact a squiggly line, not a linear one.
REDnews sat down with Claudia (virtually) to talk about the squiggly line of life and how side steps and moving backwards in one's career are all part of the journey. She shared her advice for dealing with inevitable setbacks and how expecting constant growth and success will only make you feel like a failure.
"Many of us make the mistake of looking at other people's successes as having been easy and instant and see our own time spent on 'unsuccessful' things as failures," Claudia said.

"The things we aim for will require enduring a lot of dark days and occasionally things do fail, or just don't work, but those things often point us in a stronger direction somewhere else. You just need to know where to look and how to look at what you might think of as failures."
While sitting in her North Island home, she said one of the reasons she's there is because she couldn't find her perfect house in Los Angeles. Claudia was based in LA during America's Covid-19 lockdown and her house search was hindered even further by California's wildfires.
"Part of that journey was what led me here. Life as we knew it got stripped away for over a year due to the pandemic and I thought, if everyone is working remotely now, why not do it in New Zealand. So, my husband and I moved here earlier this year," she said.
Here are some of Claudia's words of wisdom on dealing with challenges, failures and how to get inspired.
We learn from challenges and failures
"We grow up in school learning that life is binary. We pass or we fail exams and that system conditions us to think progressing through life will work in the same way. It's a really bad set up for life - to look at everything as passing or failing. Life is way more about what you make of the good and the bad.
"When I think about commercial pursuits, we can be so focused on achieving a precise outcome (and obsessing over planning), but I am more oriented toward testing and iterating. Sure, you need an ambition or objective, but test what's going to get you to that outcome, don't try to plan it to perfection. Try different approaches and see what does work and what doesn't.
"There's always opportunity in challenge, we learn much more from what doesn't work than from what does. I don't find success is the best teacher. One of the best things we can do for ourselves is build our resilience. Basically, be good at bouncing back when things don't go your way. That doesn't mean you pretend the knock didn't hurt, it just means you learn to get up and try again. The old adage of getting back on your bike after you fall off is true. I'm proud of my resilience and think it's one of my greatest strengths. So if something doesn't work, I tend not to be defeated by it. If anything, I am excited by the game I am being invited to play and to overcome the obstacle in front of me. I think about how I can be clever about what's working and what's not and how I can outsmart the challenge.
"I have found that it's not actually the win that feels good, it's the process of pursuing the goals that are the most rewarding. It's not like it always feels good when you are in a period of struggle, but I always know that it means I am pushing myself to something greater. When you have the knowledge that it's the process that is of most importance, you don't wear the fails as badly, or take them so personally."
Acknowledge your feelings during tough times
"When you're amidst a challenging time, acknowledge your feelings and I recommend calling a friend to chat about it. It can be a lonely, hard road, so make sure you've got a support network around you to call when you have a bad day and then let it be.
"When we're going through a hard time, we tend to create a negative inner monologue and feel that our personal and professional failure is a nightmare (a term I hate). We catastrophise it and it leads us to a downward spiral. There's no power in that downward spiral. It traps you and holds you in the negative. It's very disempowering. The most important thing you can work on is to notice that pattern and by noticing it you will start to turn it around.
"One thing that works for a lot of people is journaling the inner dialogue. Not so much to read it (and maybe don't!) but you want to remove the power of that negative loop of thinking. Talking to a friend, or a therapist, or the dog can work. I also love to find a positive podcast to listen to while going for a walk.
"I love doing audits of what IS working and what is not working in my life. It's super important to note the positive. We often dwell in the negative and don't give ourselves enough credit for what we have achieved. I try to do this once a month and then I will think about three actions or new habits to test for the next month to support the change I would like to make.
"It's also good to remember that millions of businesses before you have also found impending doom but went on to find success, like Sir James Dyson. He had many failures on the path to inventing the Dyson and becoming the billionaire entrepreneur we now know. In fact, once he succeeded in inventing his vacuum cleaner, he then couldn't get anyone to buy it. Surround yourself with these stories because nine-and-a-half times out of ten people didn't get it right on the first go. So don't expect it will be any different for you.
"Are you going to be a victim of stress or acknowledge the challenge and step to higher ground? We let too much stuff just happen to us and blame other people or our circumstances (or the pandemic). Yes, all of this is happening. Yes, it's likely not fair. But I promise you, dwelling on your environment will not change a thing. Our job is to find empowerment, not look for reasons why we are not where we want to be."
How to get inspired
"Start by getting curious. That's the starting step for every journey. Learn, think, question, discover, wonder and dream.
"Anyone who makes a big step has done it off the back of a lot of small steps. You don't have to make a big leap. It looks like I did a big leap, moving to New York from New Zealand, but the reality is that was the end result of a lot of little decisions and inquiries. I had been intrigued by the dotcom boom for years. I was obsessed with online commerce from day one, I kept thinking about possible startup ideas and monitored what was (and wasn't) working. All that and more led to me one day just knowing I had to go to New York to start that journey. And there have been a million small steps after that.
"The idea that people wake up with a game changer idea, is 99% a myth. Things happen step by step and pivot multiple times before you execute it. As you progress through those steps, you learn and get smarter. You develop a savviness that supports you to navigate through complexity and see solutions you never would have seen before."
Related articles:
Inspirational Kiwi wahine recognised as Women of Influence finalists
Inside the New Zealand activewear brand that's regenerating rainforests