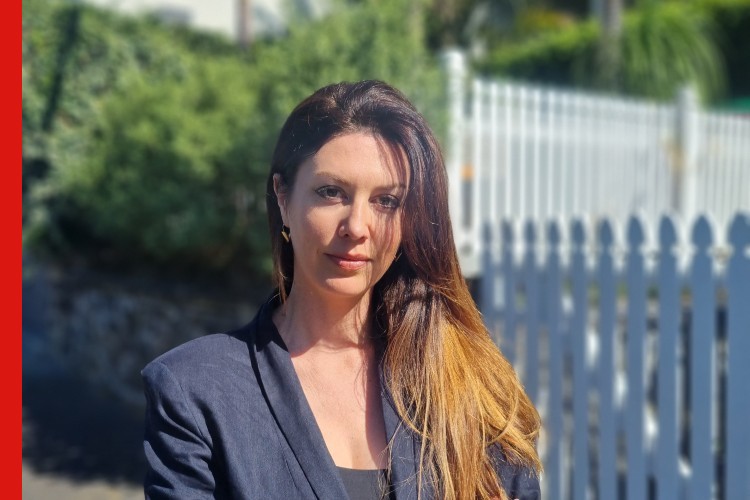 First home buyers come in all varieties, from the 25-year-old couple who have mum and dad helping with their deposit, to professionals in their 30s, 40s or 50s looking to invest in an owner-occupier home.
I fall into the latter.
I'm a thirty-something professional looking to buy my own place. This doesn't mean I'm single (as all real estate agents seem to assume), but rather that my partner and I have separate finances and I want to keep my own property for financial independence outside of the relationship.
After several years of savings, which were then boosted by inheritance from my late father, I started looking to purchase my first home in 2021.
My goal was to find a two-bedroom unit or townhouse within a Central Auckland suburb, preferably with a car park and a living area with enough space to fit both a sofa and a dining table.
With a very healthy deposit backing me, I thought this would be a case of simply finding a property I like within budget and buying it.
I was wrong.
Probably like many first home buyers, I didn't know what I was getting myself into. The emotional roller coaster of thinking you can buy a property then realising that it's $40,000 over your budget was a common theme for me in 2021.
Real estate agents would consistently send me listings that they told me were 'within my budget'. I would become excited and start doing due diligence, only to see them sell at auction for sometimes $100,000 more than I had to spend.
I've spent thousands of dollars on due diligence fees (lawyers, building reports, LIM searches) for places that I ultimately couldn't afford. I've spent afternoons in tears after missing out at auctions and spent a week negotiating on one place that I later found out had documents omitted by the agent.
Those omitted documents revealed body corporate fees that were twice as much as advertised and a long-term maintenance fund that was half as full as what I was told.
Every moment has been a learning curve, which has been teaching me patience, negotiating skills and more patience.
In the year I've been in the market, Auckland house prices rose to unprecedented highs, then the brakes slammed on, and then recently, prices have started to fall.
I went from chasing agents to try and get them to give me information about houses to, by February 2022, beginning to receive regular text messages from agents informing me of price reductions.
However, as prices started to fluctuate, so too would my mortgage pre-approval amount as interest rates increased.
In March 2022 prices started to become negotiable. I negotiated $58,000 off one property's asking price before deciding to walk away because I felt it was still not a good investment.
Now that the tables have started to turn in the buyer's favour, here's what I've learnt so far.
Don't show too much interest too early
I've made the mistake more than once of showing up to the first weekend of open homes and telling the agent I like it and would like to make an offer. Being a cash buyer put me in the mindset of thinking I could buy what I like, when I want it. That was a rookie error. They'll never take your offer seriously and want $100,000 more.
I have learnt to take everything very slowly. Don't show your true interest in a place even if you love it. Tell the agent you'll think about it and keep it in mind while looking at other properties.
In a hot market you do have to act quick and might need to go to auction. But in this current cool market you can afford to take your time and let a property sit on the market for a while before making your offer. So long as the agent knows you might be interested, they'll still call you to tell you if someone else has put in an offer before it sells.
I'm now routinely waiting for properties to pass at auction, sit around for a while and then offer below asking price to start negotiations.
Don't believe anything real estate agents tell you or email you – only believe official documentation
I do a lot of my own due diligence before even considering sending documents to my lawyer. I have made the mistake previously of asking my lawyer to look at documents for places I couldn't realistically afford.
If the property you're interested in has a body corporate, once you read through three to four years' worth of Annual General Meeting minutes, you'll have a good idea of the issues with the building and what the other owners are like.
The long-term maintenance plan and financial documents are also a great way to find out what state the building is in and what upcoming work is needed, before enlisting a building inspection.
Agents will often omit documentation and not give accurate information about these aspects, so only believe the official documents in front of you. Request extra documents if needed. If there's no money in the long-term maintenance fund and the building needs a new roof or it has asbestos that needs to be removed, that could be a deal breaker. And you don't need to pay a lawyer and a building inspector to find out that information if there are official documents showing it.
Agents can also list properties under lower price ranges on property websites to get you interested, when the vendor really wants $100,000 more. One Auckland unit I submitted an offer on was listed in the search criteria of $1 million to $1.1 million on Trade Me and the agent indicated the price would be just above a million, by negotiation. However, the vendor quickly rejected my offer and came back with a counteroffer of $1,175,000. I walked away.
Read all documentation and gauge the price before paying for due diligence
One thing people don't talk about is the amount of money you spend when looking for a house to buy. I've spent thousands on houses I didn't end up buying so knowing when to spend the money on due diligence is key.
In a building with body corporate documents, such as a unit title on cross-lease land, you can gauge what the unit is worth before paying for your due diligence.
My strategy is to gauge what I believe it's worth and make an offer conditional on building inspection and lawyer's approval. That way if they don't accept your offer, you haven't already paid the due diligence fees.
If they do accept your offer, you are still covered by your conditions, so if the building inspection comes back with negative feedback, you can withdraw your offer.
Not all properties are good investments – the numbers need to make sense
As first home buyers, sometimes we can be so desperate to buy something that we ignore the red flags that are screaming 'bad investment'. This is where patience is important.
I try to remove my emotions from a property that I like aesthetically, so I can rationally see if the numbers make sense.
I loved one apartment in Mission Bay, but there was no long-term maintenance fund or plan. The body corporate fees for general maintenance were high, and the asking price was high. The numbers didn't make sense, so I had to walk away.
That same apartment is still on the market more than six months later because the numbers just don't add up.
As the market cools, negotiate everything
Those of us who kept getting outbid at auction in 2021 have to now readjust to a cooling market. We don't have to be desperate or in a panic to bid anymore.
Now is the time to negotiate, and I mean negotiate hard.
I must admit, I have put in some too-low ball offers that have just insulted the vendor. However, within reason I believe you can still come in well below asking price.
I walked away from one negotiation that was about to be accepted and my starting offer was $100,000 less than what we were about to settle on. My initial offer did annoy the vendor, however they still negotiated with me and even after I pulled out, the agent emailed me the following day offering me a lower price again because he thought I was still negotiating.
Continue living your life – don't get too obsessed, wishing you had an extra $50k
Sometimes you have to take breaks from house hunting and enjoy your life.
This process could take a year or more, so it's unhealthy to become too obsessed and keep wishing you had an extra $50,000 that could be the difference between renting and owning your dream home.
At the height of my obsession, looking at properties on Trade Me would become the first thing I did when I woke up in the morning and the last thing I would do before bed, in the hope that my dream home had just been listed within my budget. I'm currently trying to cut back my Trade Me screen time.
Whether you buy your first home today, or in six months from now, you still need to enjoy your day-to-day life.
Now that the market has cooled, it's a great time to take a break and see what bargains might pop up in the coming months.
Wait for the right property
Don't let societal pressures or media articles coerce you into buying a home for the sake of getting on the property ladder.
Remember, not all properties are good investments. Sometimes the numbers don't make sense. You need to wait for the right place that makes sense for you and that you'll be happy in for at least five or 10 years.
"Patience is not the ability to wait, but the ability to keep a good attitude while waiting," author Joyce Meyer said.
Property investment is a long-term decision, so take caution and don't forget to enjoy life in the meantime.
Related articles: