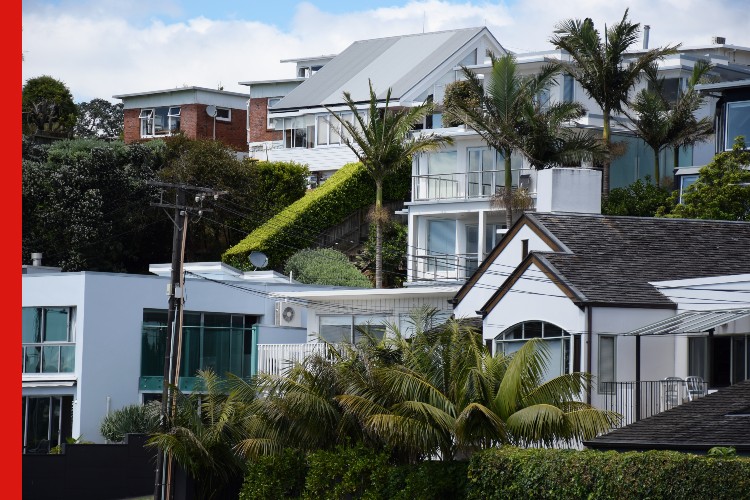 For the first time in more than a year the housing market is going through a period of uncertainty as buyers and vendors wait to see whether prices will fall or remain there or thereabouts from where they landed at the end of last year.
Most economists and commentators are forecasting that residential house prices will fall gradually in 2022, and some see them remaining down for the next few years.
The four major trading banks agree with this view with their forecasts ranging from a fall over the next two years of between 6% and 13%.
Prior to the Christmas/New Year break all the talk was around the 'rate' at which price increases were declining.
Now, it's all about how much prices themselves will fall from last December's highs.
And this is where the uncertainty comes in. Buyers are fearful that they might pay too much, and if they hold off, they might get what they want at a cheaper price while vendors ponder whether, if they hold off, there may be a better offer coming.
It creates a climate of indecision, and trading activity falls away.
The reality is there is no talk among serious commentators of a 'crash'. The conversation is more around a gradual decline.
In such a sales environment the successful vendors are those that rethink their bottom line price position and are prepared to fine tune their price expectations.
The successful buyers are those that take a long-term view of prices and don't hold out for the bargain buy.
They take the pragmatic view that 'this is the home I want to live in' and focus on the cost of the monthly repayments and let time take care of value.
When you look at our trading figures for the first two months of the year for Auckland, it has not been that out of line with past years – that is if you exclude last year.
Last year was abnormal in that for Auckland January and February were catch up months after months of Covid lockdowns.
I am waiting for our March sales data to come to hand (in about two weeks' time) before reaching a firm conclusion as to whether the market is already heading south or marking time.
When you have a 40% share of the Auckland market, they are results the whole market will scrutinise carefully.
January and February sales data is always something of a mixed bag as they are heavily influenced by the holiday break.
They are a mixture of sales that were under negotiation before the holiday break and post holiday sales, when buying activity is flat.
The three key environmental factors that have changed since the start of the year have been the Government's laws around lending (which have subsequently been tweaked), rising interest rates (which were well flagged and did not come as a surprise) and a deteriorating local economy.
In themselves, none of these factors are massive reversals, but they were enough to take the heat out of the market.
While future interest rates increases are a topic which could be making some buyers hesitate, it is still possible to obtain a five-year fixed rate loan at under 6%.
While vendors and buyers deliberate about market price movements, new builds continue to be constructed at a record pace.
Stats NZ reports that for the 12 months ending January 2022, close to 49,000 building consents were issued nationally. Of these, some 20,000 related to Auckland properties.
While not every building consent issued will result in a finished property, the building industry remains committed to making inroads into the supply deficit.
By the end of autumn, it is likely that the uncertainty currently prevailing will have settled into a clear trend.
Meanwhile, perhaps the only certainty about house prices is that in coming months house prices will never be far from the headlines.
Related articles:
OPINION: Rental property management comes under Government spotlight