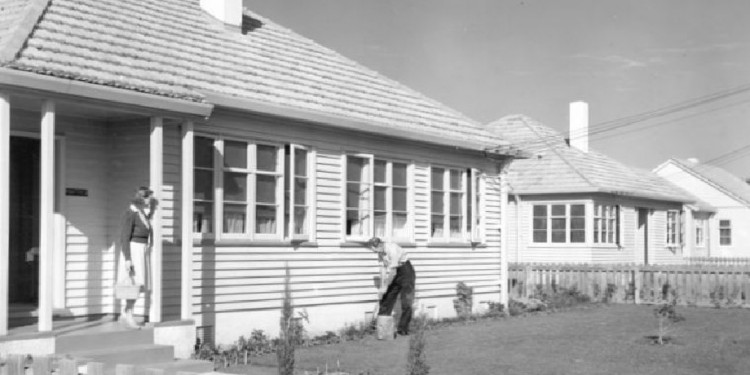 The rapid rise in house prices over the past 10 to 15 years is not a modern phenomenon – in fact, every generation for the past 60 years has had to contend with this issue.
While not trying to downplay the challenges this presents to current first-time buyers and those on limited incomes, the simple fact is that every generation of buyers has had to meet this challenge.
No generation ever had it easy.
This reality became clear to me recently when I dug into sales records as I attempted to answer two questions:
How often have house prices fallen year-on-year?
And what has been the biggest year-on-year fall in house prices on record?
My interest in looking for answers to these questions was raised when, during the month, the Government bolstered its commitment to 'tame' house price by giving the Reserve Bank the ability, if it thought it necessary, to require trading banks to introduce debt-to-income ratios (DTIs) when approving housing loans.
Information about year-on-year average sales prices over an extended period is not readily available in the public domain, but when you've been in business for close to a hundred years, as Barfoot & Thompson has and have maintained extensive records of past sales, it's possible to delve into your own data base covering Auckland prices for such answers.
I settled on a 60-year time frame (1961 to 2020) as being a reasonable spread of years and came up with the following facts.
The average sales price has fallen below that for the previous year on only 6 occasions – in 1963, 1971, 1991, 1992, 1999 and 2009.
The longest period it took prices to recover from a decline was 3 years. That was from 1991 to 1993 and 2009 to 2012.
The biggest fall in prices occurred in 1963, when the fall was 8.5%. By 1965 the average price was 12.1% higher than in 1962.
The last time prices fell (from 2009 to 2011), the initial fall was 4.9%. Prices increased in 2010 and 2011, and by 2012 the average price was 1.3% higher than in 2008.
From this data it's clear that prices going backwards is a rare event, and that when they do, they recover quickly.
Taming house prices has always been an incredible challenge and one that has eluded regulators for 60 years.
What intrigued me more than declines, however, was what emerged when I looked at the data in terms of price increases.
The highest year-on-year increase in average prices was in 1974, when it went from $18,500 to $26,600 - an astonishing increase of 44%.
That increase is more than double what we are experiencing currently.
When taking a helicopter view of the price increases across the 6 decades covered by the data, the rate of increase across each decade showed that rather than increasing over the past 20 years, it had declined.
For the period 2011 to 2020 the rate of price increase was 76%. This compared with, for:
2001 to 2010 - 70%
1991 to 2000 - 70%
1981 to 1990 - 266%
1971 to 1980 - 200%
1961 to 1970 - 100%.
In average price increase terms, the period between 1991 and 2000, and then on through to 2010, were the lowest decades of percentage price increase in the past 60 years.
Taken in isolation these numbers mean very little other than showing previous generations too had to content with massive increases in house prices.
Buyers in the past would have been as dismayed as those of today as prices continued to grow out of their reach as they saved their deposit.
And existing homeowners no doubt would have been more than pleased with the investment decision they made, and reward achieved, in the form of tax-free capital gains, for the hardships endured in meeting repayments.
For these figures to be of real relevance one would need to understand the specific economic circumstances of each era and see the numbers in context with other price movements such as GDP and wage growth, and rising and falling interest rates.
However, if nothing else, the data shows that no generation "had it easy" when it came to buying a house.
Related articles:
Auction, tender or deadline sale: How to get the best price for your house