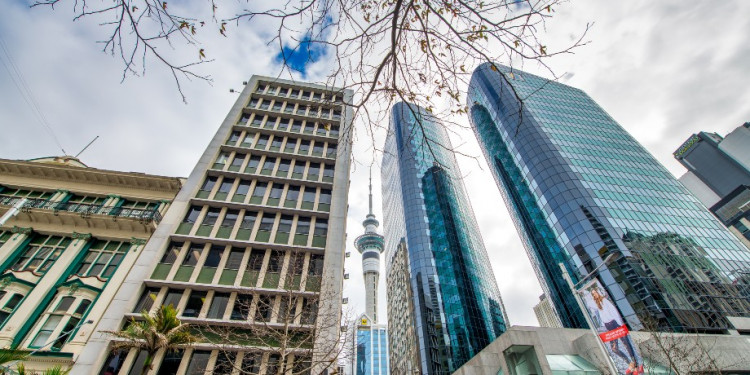 For just the second time on record, there have been more building consents issued in New Zealand for high-density residences rather than stand-alone houses.
Stats NZ data shows that in January 2021, there were 1,530 consents granted for apartments, townhouses, flats, units or retirement village units compared to 1,487 granted for stand-alone houses.
The only other time this has happened since records began in 1990 was one month in 2002.
The new figures are indicative of the changing residential landscape across New Zealand.
Managing Director of town planning and development consultancy Sentinel Planning, Simon O'Connor, said the new development was partly due to the Auckland Unitary Plan taking effect in 2018, which pushed for densification.
"This plan has removed the density controls that plagued the city's growth ambitions," O'Connor said.
"As a result, we are now building smaller dwellings at a lower price point.
"The typical 1012m2 quarter acre can now be developed into nine 80m2 two-and-a-half bedroom terraced dwellings, where the older rules would have only provided two 250m2 houses," he said.
From 2016 to 2018, the number of consents for stand-alone houses was more than double that of apartments, townhouses, flats, units and retirement village units combined.
But from 2018 the landscape started to change with the number of apartment-style units dramatically increasing year on year, while stand-alone housing numbers stayed relatively constant.
So what does this mean for the future?
Head of Research at CoreLogic NZ, Nick Goodall, compared Auckland to other international cities to hypothesise what New Zealand's largest city could look like in the future.
"Around 25% of all housing stock in Auckland are smaller 'units' (apartments and townhouses), whereas in Sydney it's over 40%.
"In some of America's large cities they exceed 50%, such as Los Angeles with 55% and San Francisco around 70%.
"In terms of what that means for the future, I think it shows how far Auckland has got to go to be truly international, and we need to see the current consenting figures to continue for a lot longer in order to improve affordability," Goodall said.
Dwelling consents for the year ending January 2021 were up 14% in Auckland – the highest in New Zealand, according to Stats NZ.
Another trend across New Zealand over the last decade is that consents for medium-sized stand-alone houses have been increasing dramatically, instead of large houses.
A medium-sized stand-alone house is defined as having a floor area of between 100 and 200 square metres.
"More than 11,000 medium-sized stand-alone houses were consented in 2020, doubling what we saw in 2010 during the home-building slump that followed the financial crisis," construction statistics manager from Stats NZ, Michael Heslop, said.
"These medium-sized houses are most likely to have three or four bedrooms," he said.
Large houses are defined as between 200 and 300 square meters. In 2013, 41.5% of all consented houses were large, but by 2020 this had dropped to 28.2%. In 2020, more than 50% of all stand-alone houses were medium-sized.
The median floor area of all new homes consented in 2020 was 144 square metres, whereas in 2012 it was 191 square metres, according to Stats NZ.
This is not the first time in history that smaller houses are the norm though – in 1975 the average floor area of a new home was 107 square metres.
Related articles: