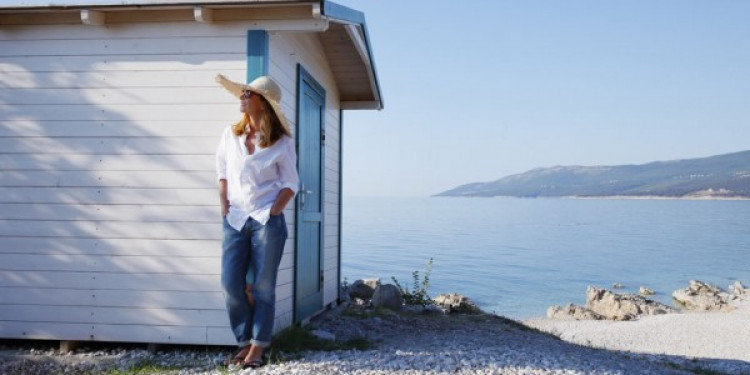 The Kiwi dream is often described as 'the 3 Bs': the bach, the boat and the BMW. All three are lovely, but if you had to choose just one to own, it would surely be the holiday house. Compared to a car or a boat, only the bach is likely to have doubled in value by the time your grandchildren come along.
Of course, the bach also has the highest price tag (unless you're in the market for a pretty expensive boat). Even the cheapest holiday house will set you back several hundred thousand dollars.
Paying a mortgage, rates, insurance and maintenance on a second house is a major commitment. However, with a little market research and some smart buying, you can find a holiday home that covers its own costs. By renting it out to travellers when you're not staying, it's possible to make your crib generate enough income to meet all its expenses.
How to run the numbers
If you want a bach that covers its costs, you'll need to figure out the costs of ownership and your likely income. You don't have the income certainty of a long-term rental, so you need to come up with a reasonable estimate for the nightly rate and occupancy. Research similar properties on Airbnb and talk to local management specialists about occupancy rates – although they can only ever provide an educated guide, not an exact number.
Then you can subtract the likely running costs and the known expenses: mortgage, rates, insurance. Expenses typically add up to around 30% to 40% of your total income, estimates Sarah McIlwrick, general manager of Relax It's Done in Queenstown. Professional management fees vary from 15% to 25% of your nightly rate; you can manage your holiday home yourself, but without being in the same town this can be a major headache.
Where to buy
Your choice of area will partly be dictated by what type of natural features you're looking for: maybe you're into mountain biking, or trout fishing, or lying on the beach. Expensive areas to buy, like Queenstown, also tend also to attract high nightly rates. Because it's dominated by international travel, border closures have hit Queenstown hard, but usually it's a booming short-term market.
"Some of our holiday homes do really well and are very profitable," says McIlwrick. "Our properties are at the high end of the market with a minimum nightly rate of $1200 during peak season. Some of them gross over $200,000 a year."
Areas that rely more on local tourists tend to have lower house prices and lower nightly rates. Taupo short-term rental manager Micheal Hendra, owner of YourSpaceTaupo, says if you choose wisely your holiday home can generate passive income.
He estimates that occupancy on a typical three-bedroom standalone home can range from 30% to 60%, "depending on how aggressive you're willing to be". Rates will range from $180 to $500 a night, varying according to how desirable the house is and the season.
What to buy
Location is always important and houses close to the town centre and main attractions will command higher rates. Views are a major selling point, particularly because photographs are the primary attention-grabber for travellers browsing online.
McIlwrick says a three-bedroom, two-bathroom house is a good choice – and also perfect for a holidaying family.
"If you can find a house with equal amenities, like a four-bedroom house with four ensuites, that will suit different group dynamics, this gives guests hotel luxuries while having 'home away from home' conveniences."
She adds that big sections mean more upkeep, so if you plan to buy a home on a large site, you'll need to factor in the cost of a lawnmowing or gardening service.
The higher nightly rates on a larger house with more beds won't necessarily be better value, Hendra advises: "I was recently approached by some people who had bought a house that slept 20, thinking they would make a lot of money. But it's not often that groups of 20 want to travel together. You're better with a two- or three-bedroom house that's modern and clean. You'll have a lower mortgage and a higher return."
Free holidays
plus
potential
capital gains
We spoke to bach-owner Aaron who has always loved Ohakune since going snowboarding there with his friends as a student. Four years ago, he and his wife decided to look at buying a holiday house there so they could take their two daughters to the snow each winter. He found a two-bedroom house on a very small section for just under $300,000.
It took a year or two to get it established on Airbnb with plenty of good reviews, but the house now rents for around 160 nights per year with an average nightly rate of around $220.
That gross income of around $35,000 covers all the costs, particularly now that interest rates have dropped.
"We were nervous when we bought it, but it's been pretty good," says Aaron. "There have been stressful times, like when a pipe burst and flooded the house, or when guests leave it really messy. Overall though, well worthwhile. It feels like we get free holidays, and we really love Ohakune and always have a fantastic time there."
The other big bonus has been the rising house market in Ruapehu – the house is now worth about 50% more than he paid for it, "which took us completely by surprise."
Hendra says the potential capital gains are a driving factor for many of his owners: "Clients have money in the bank doing absolutely nothing. Instead they can invest in a property, have a passive income, and in five years' time they will have made capital gains."
Investing in
happy
memories
Ideally, a holiday house means creating memorable experiences for yourself and your family – spending time together and experiencing New Zealand's great outdoors. By sharing that experience with other people, both local and international, you can help pay the costs of owning a bach. It can also represent an investment in your financial future, as perhaps a source of income in retirement or even a place to live when you downsize.
"We all love to go walking in National Park, and get up the mountain in the winter," says Aaron. "Owning the house has been a great way for us to spend more time outdoors. And in the long run, it also gives us more options for the future."