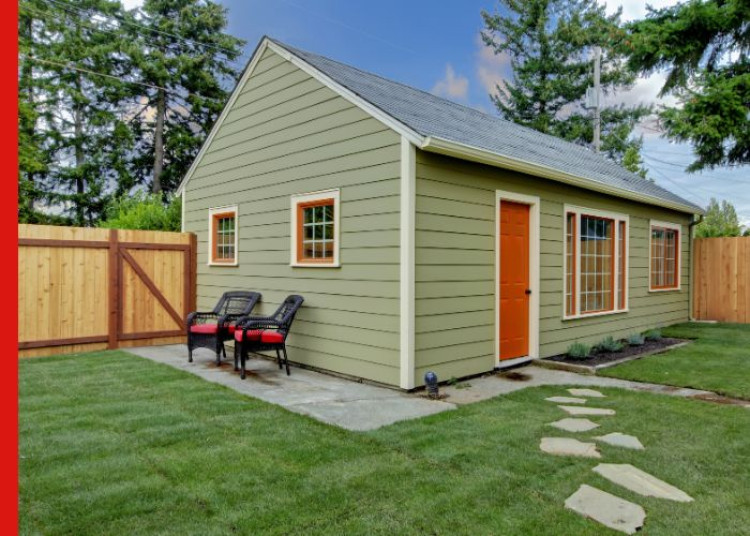 Building a secondary dwelling or 'granny flat' can be a surprisingly versatile way to maximise the use of your land. A family member can live there, you could rent out the space, or you could use it for short-term rental like Airbnb. Construction isn't cheap, but it could be an excellent investment in the right circumstances.
Building a secondary dwelling can add a lot of value
Building a secondary dwelling costs roughly $3,000 to $5,000 per square metre, or around $250,000 for a 50m2 granny flat (including consents), according Jeremy Gray, Head of Marketing at Builderscrack.
Once completed, a secondary dwelling includes a kitchen and bathroom, so it can be used for a wide range of purposes. It might be an alternative to a retirement home for an older relative, or to house a family member who's saving for a deposit. Alternatively, you can rent it out or Airbnb it to bring in additional income. Even if it's not providing you with income, the increased equity will often match the cost of building.
"It can be pretty expensive to build, but in most cases a secondary dwelling will lift the value of your property by the amount you've spent or more – as long as you don't overcapitalise," says Gray.
"The risk is spending too much in an undesirable area or on a property where the main home is in disrepair. So make sure the main home is in good condition before you invest heavily in a secondary dwelling."

Sleepouts are cheaper, subdivisions are costlier
A cheaper option than a granny flat is a sleepout (or 'accessory building'). Because it doesn't have a kitchen or bathroom, it's much cheaper to build. A garage conversion is a popular option, where a garage is extended upward to add a bedroom. This might cost $30,000 or even less – and without running water it won't always require a consent. It may suit a teenager who wants some space, or guests.
However, to rent it out you would need to give the tenants access to your kitchen and bathroom, which isn't going to be such an appealing option for either you or the prospective tenants.
A subdivision is much more expensive, because you need to split up your land and establish a new title. But it also gives you more options because you can sell it as a separate property.
"Adding a new dwelling on an existing property almost always involves a consent of some type," Gray says.
"The complexity and cost depends on things like how big you want the new dwelling to be, if you're looking to subdivide, and how it will be used. Different territorial authorities have different rules, so work with your council to understand how the rules will apply to your project."
Granny flat, sleep-out, tiny home – what's the difference?
These are common use terms so we're not going to attempt to give official definitions of each but largely it involves the degree of permanence and the services available in them. Each type will have its own consenting requirements so check with your council!
Granny flat: Usually granny flat refers to a permanent secondary dwelling that has plumbing attached to municipal services and a kitchen – so it functions as its own, smaller, stand-alone house. The Auckland Unitary Plan calls these "minor dwellings" and they cannot be more than 65 square metres.

Sleep-out: A sleep-out usually refers to a secondary building that may have a bedroom(s) and may have a bathroom but not a kitchen. This is often referred to in council speak as a type of "accessory building".
Tiny home: Tiny homes or tiny houses are just that – houses that are 37 square metres or less. The New Zealand Tiny House Association says they then fall into two categories – fixed to the land or a transportable "Tiny house on wheels" – not fixed to the land. If a tiny house is temporary or moveable it may not need the same consents as one that is fixed to the land and services. Check with your council.
Will it work for you? Crunch the numbers
The costs and benefits of a granny flat will vary for everyone, so estimate some costs and run your own numbers to see whether it's a worthwhile investment for your situation. What will you spend to build it, what value is it likely to add to your property, and how could it add value to your life or your family's situation?
For many New Zealanders, a granny flat can be a brilliant solution to intergenerational housing situations.
"It can be a way of consolidating incomes and the cost of living, because it's definitely cheaper than occupying two separate dwellings," Gray says.
"There's one set of rates and you can make savings overall. Plus, the price per metre is lower than buying another house, and you have less debt to service – so there can be plenty of overall benefits."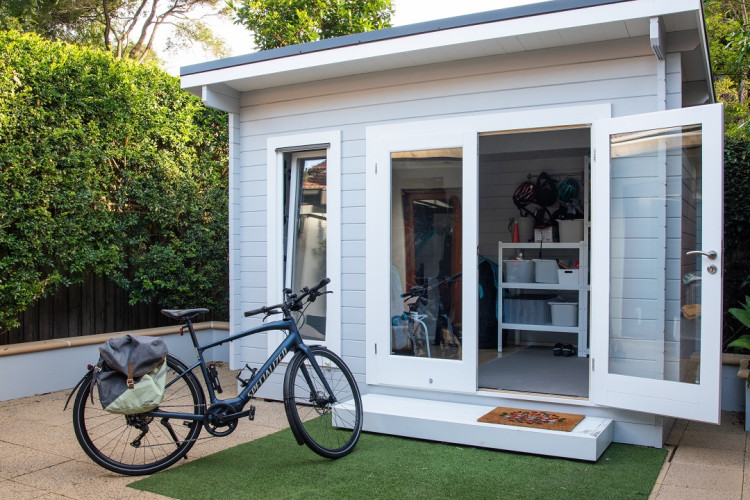 Minor dwellings can be built conventionally but many of them are also perfect candidates for prefabrication, also called pre-built or offsite manufactured buildings. They can either be built in modules and assembled on site or, depending on access, trucked in and deposited whole. Click through for more on prefabs and funding their construction.