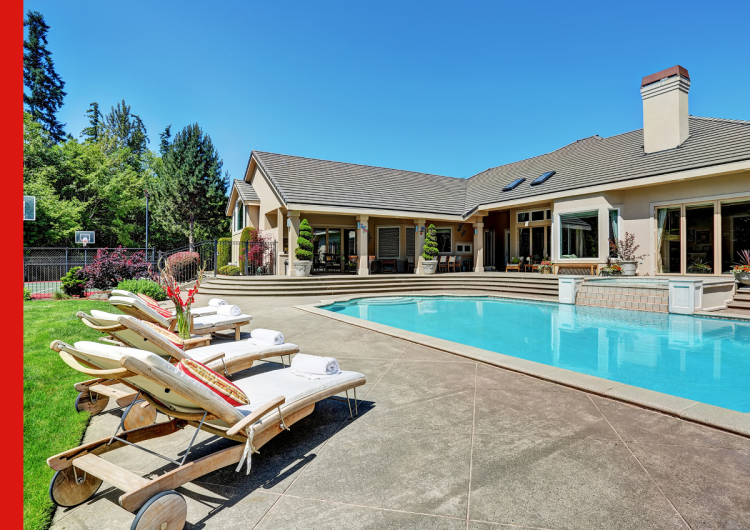 New Zealand has around 40,000 swimming pools on residential properties, according to data and building consent information, but how much does a pool really cost?
Imagery technology recently identified an extra 18,000 pools around the country that haven't been officially recorded, according to CoreLogic data, and the NZ Pool Industry Association estimates between 80,000 to 100,000 pools have been built over the past 45 years.
Swimming pools are highly sought-after during summer and in affluent areas of New Zealand, real estate agents say most of their clients are looking for properties either with pools or with room to build one.
"Most buyers in Remuera or Centra Auckland want pools…school driven markets do [as well]," business owner of Ray White Epsom, in Auckland, Heather Walton said.
With New Zealand summers getting hotter, there has been a positive increase in the demand for pools, but not everyone is looking for properties with pools, Heather added.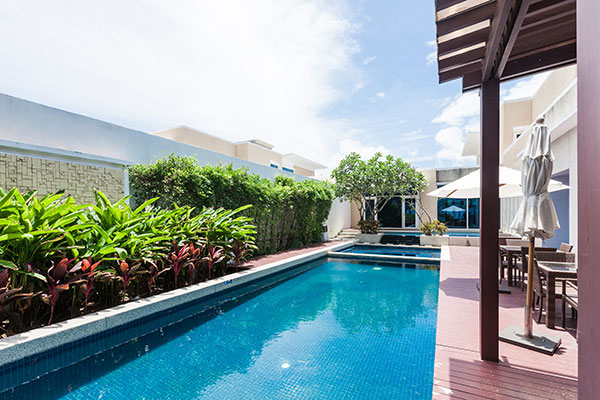 But exactly how much does a swimming pool really cost to maintain and install?

And will it add value to your property?
REDnews dived into the pool market to find out: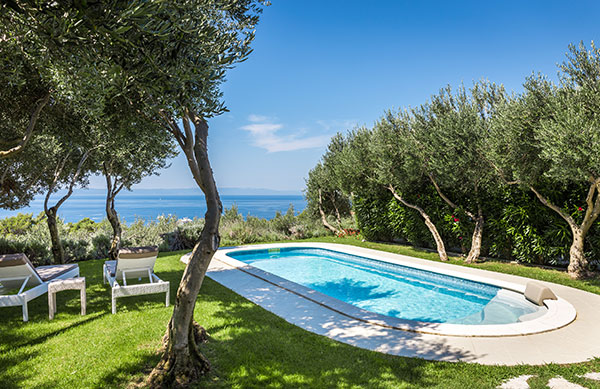 What types of swimming pools are there?
When you're shopping for swimming pools, there are three main types to choose from in New Zealand - fibreglass, concrete, and vinyl liners. Depending on the type of pool, these could 'range from $20,000 - $200,000 for an average residential pool," according to Rainbow Morris, CEO, NZ Swimming Pool Industry Association.
"Fibreglass pools range from $40,000 to $60,000 to install; cascade hybrid concrete pools range from $35,000 to $80,000 and sprayed concrete pools range from $80,000 to $150,000, but sometimes go up to $250,000 if they're extra-large," according to Chairman of the Board, NZ Swimming Pool Industry Association, Larry Ogden.
"The average suburban size pools range from 3m x 6m, up to 4m x 8m, because of smaller or divided property sizes these days.
"Average rural sizes range from 5m x 10m to 6m x 12m because they sit on larger sections," he said.
Swimming pool equipment and maintenance
Swimming pools are meant to meet the same criteria as drinking water, in regard to the level of bacteria that is present in the water.
"Many public pools tested had shown substantial levels of bacteria (25 faecal coliform colonies or more per 100ml) which are far too high to be considered safe for drinking," according to a paper from NZ Master Pool Builders Diploma Course.
The three factors that need to be carried out correctly to avoid this, are sterilisation, pH control and filtration.
If your pool starts to grow Algae, there is not enough sterilisation present to kill the bacteria growing either.
Therefore, as part of pool maintenance, you will need effective sterilisation, as well as a good filtration system, i.e., a pump and pool filter.
Annual costs have been estimated to be approximately $1,000, but that can vary depending on the size of the structure, which adds up to around $35,000 over the pool's 35-year lifespan.
"Most pools come with automatic pool cleaners and filtration/sterilisation devices, so maintenance is minimal," Ogden said.
According to Rainbow there are a few other factors to consider when it comes to assessing the maintenance cost of pools, like whether the pool is heated, the number of people who use it and the type of sanitiser the pool uses.
"You should also consider whether you will be hands on maintaining you own pool or whether you will be hands on or whether you would use a pool servicing company," she added.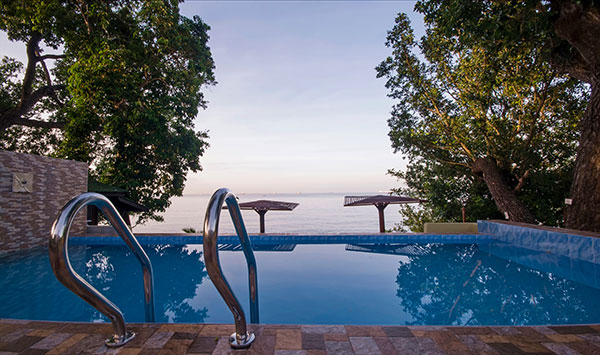 When do you need to upgrade your pool?
"Most pools would be expected to last 35 years, or more, before needing any upgrade," Ogden says.
"Sprayed concrete plaster finish pools may need interior re-plastering at some stage, but when this needs to be done, depends on the excessive use of pool chemicals.
"Sprayed concrete fully mosaic-tiled pools should have a long lifetime without any major maintenance.
"Cascade hybrid/concrete pool shells are expected to have a 50-year life span, and the linings 30 years.
"Fibreglass pools should have a 25-year life span but as they are recent to New Zealand (since 2002) we don't know how long they will last in our UV conditions.
"Pool interior longevity is directly linked to the use of chemicals in the pool water which can damage the interior finish.
"Cascade hybrid concrete pools have a long lifetime due to their 'no chemicals' UV approach to pool sterilisation.
"Sprayed concrete pools are typically sterilised with sodium hypochlorite (liquid chlorine) as saline water may not be advisable due to the potential corrosion issues," Ogden says.
Rainbow said, "The equipment (pump filter etc) may need to be replaced every 5-10 years. If you take good care of your pool by balancing the water correctly you can extend the maintenance required by years."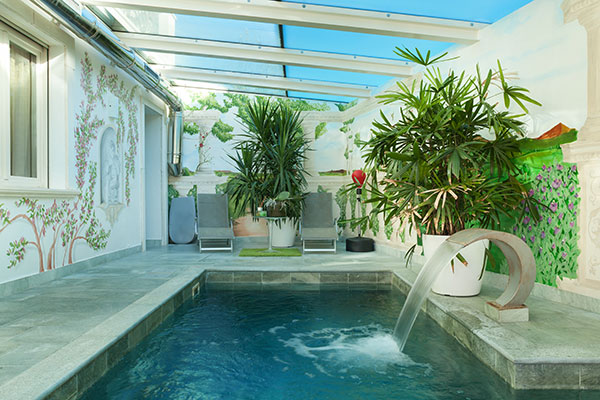 Is there high demand for properties with swimming pools?
Heather Walton is the business owner of Ray White Epsom, an affluent suburb in Auckland, and she says, "New Zealanders do love pools and most of the homes I sell must have one, or room to put one in, but not everyone [is looking for one]."
"I'm never sure if pools add value but they certainly help to sell a home."
"Down-sizers, older couples and Chinese buyers don't often want pools, but most families love them."
"Most buyers budget between $60,000 and $100,000 to put one in, and $50,000 for landscaping."
"With summer coming, my pool properties will fly out the door," Walton said.
"Statistics show that $100,000 spent on improving the property will add $100,000 to the home value, which will increase year by year at a rate of between 7.2% and 7.8% on average," Ogden says.
Can you make a DIY pool?
Pat Conneely of Nelson decided to save himself $20,000 by incorporating his DIY digging skills into the pool process.
"My pool designer/architect gave me the plans and then I dug the hole and put the drains in myself because I own my own digger," Conneely said.
The car salesman first applied for council consent for the pool, as he was also applying for the permit to build his own house.
"The initial quote for a fibreglass pool was $65,000 and for a concrete pool was $44,000 plus GST.
"Fibreglass was initially cheaper but now those pools cost more than concrete.
"Fibreglass pools still need a concrete beam to support them and has to be engineered," he says.
Conneely is currently constructing a 9 metre by 4.5 metre concrete pool and says swimming pools do add value to a property, so long as you use them regularly.
"But there are ongoing costs and maintenance which adds up to around $1000 per year.
"After 20 years you might need to refurbish the pool, which will cost around $10,000," he said.
"I'll probably add a heating system using solar heat, which I'll also install myself.
"For that, I'll use a shed, a panel and hose pipe up the sunny side of the roof so it heats the water via black piping and a pump, which will cost around $2,000.
"It will be 100% solar and a natural way of heating the water, it's like having a black pipe on a hot tin roof," he said.
Can you remove swimming pool?
*Roger of Auckland removed his 8.5x3.5m concrete swimming pool after his local council pushed for the immediate vicinity of the pool to be fenced.
"The entire property was fenced and all the doors and windows to the pool had child safe locks, but the council started to threaten to withhold the code of compliance on work done on the house if the pool wasn't fenced, so we decided it was easier to fill it in," Roger said.
Roger filled it full of clay and topsoil to make a lawn area, which cost $1,500, and now he has the extra lawn area.
His father had built the pool at the family home in the early '90s and the annual maintenance costs were around $1,000.
But after he and his sister moved out of the family home, his parents rarely used it and because of the council requests, it was appropriate to remove it altogether.
Although, now that Roger has a family of his own, he is looking at adding another pool to the property so his kids can use it and he believes it does add value to the house.
"My wife and I, along with our two little ones, have moved in with my parents," he said.
"We sold our house and will use the money to add another storey onto the house for inter-generational living and, yes, to put an entirely new pool in.
"The next pool won't be removed or filled in though because I think it will just be easier to sell the house later on," he said.
*Name changed for privacy
Swimming pool laws and safety
In 2016 the law was changed so that homeowners in New Zealand must have their pools inspected every three years, instead of the previous five-year rule.
Last year 30% of Auckland swimming pools failed the safety checks by Auckland Council, with the most common issue being that self-closing gates did not work.
"It makes no difference to whether the pool is cheap or expensive. The rules are there to save lives," Auckland Council's Steve Bloxham told The NZ Herald.