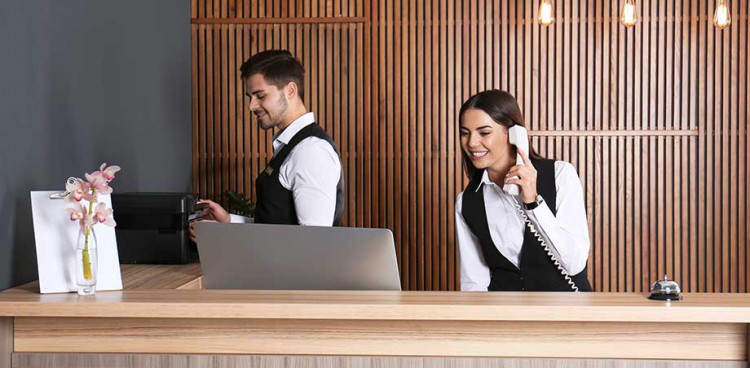 As hotels and motels across New Zealand see holiday bookings roll in, financial crime teams are warning of a new scam.
Westpac Financial Crime Manager Kevin Green has seen an increase in scams targeting traditional hotels and motels through phone and email bookings.
How the scam works...
The booking
The scammer emails or calls a hotel or motel to book accommodation, usually for a 10 to 20 day stay.
The most common accommodation type booked in this scam provides two or three rooms.
When asked to pay, the scammer may ask to split the payment across two or more credit cards. They have likely purchased stolen card data from the dark web.
Cancelling the booking
The scammer then cancels the booking and requests a refund.
They request the refund be processed to a different card or via another means such as a money transfer service, gift cards or bank transfer.
They do this because they don't want the money credited back to the original card, as that would go to the legitimate card holder of that account and defeat the purpose of the scam.
The booking cancellation reasons will vary, but health reasons are often cited for being unable to travel.
What happens next?
The legitimate card holder sees the fraudulent charge and reports it to their bank.
Their bank then initiates a chargeback to the merchant – the hotel who is the scam victim.
Under Scheme rules, the merchant is liable for chargebacks and must pay the money back to the legitimate card holder. Therefore, the merchant has refunded both the scammer and the legitimate card holder.
Loss to the merchant
In this case it's both a financial loss as well as an opportunity cost because the room cannot be booked to genuine customers.
How to avoid a loss from this scam
Merchants should always refund to the original card used. This prevents any liability for chargebacks from the card issuing bank.
Various types of frauds and scams are on the rise. To help New Zealanders stay safe, Westpac maintains a list of latest scams and frauds.