Accept payments from customers' bank accounts.
Set up your business so you can be paid directly from your customers' bank accounts, which helps reduce your admin time.
Benefits.
Simplify the payment process for your customers: With bill payments it's simple for your customers to pay you from their online banking.
Reduce admin on payments: You can specify the reference details you need from customers, simplifying your payment reconciliation.
Control your payment details: With direct debits your customers don't need to remember to make payments.
Bill payments.
By adding your business to the bill payment register, your customers can make a payment directly into your account by simply searching for the name of your company in their online banking. They don't need to know your account number, and you can specify the reference information you need to identify them.
Customers have to provide reference information, ensuring you can easily reconcile their payments.

Reference format can be customised for your requirements

Payments are made simple for customers - no need to come to your business in person
It's free to set up your company on the bill payment register. The ongoing costs for your business will be determined by the fee option you've chosen for your

Business Transact account.
To add your business to the bill payment register, download and complete the Bill Payee Registration form.
Direct debits.
Take control of collecting regular payments from your customers with the ability to direct debit. It's perfect if you have repeat customers and a high volume of incoming payments per month1.
Your customers don't need to remember to make payments, helping you to be paid on time
You're in charge: you control the date, amount and reference details for the payments, which makes reconciliation easier too
You'll find it easier to spot any failed payments.
To apply for the ability to take direct debits, please contact your Westpac relationship manager or call us on 0800 888 066. If you qualify, we'll set a rate based on the size of your business.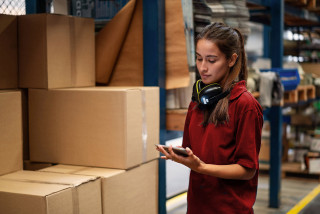 Westpac Direct from Account.
A secure Westpac-designed API service that lets you accept customer payments directly from their accounts into yours.
More on Westpac Direct from Account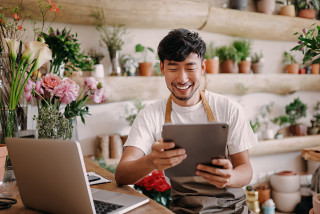 Merchant risk hub.
Get help with accepting card payments safely in your business. Our merchant risk hub gives you practical information and tips on meeting your compliance requirements, protecting your business against card fraud, managing payment disputes and keeping card payment data secure.
Go to hub
Things you should know.
1 Standard electronic transaction fees and establishment fees apply. Minimum incoming payment volume for direct debit qualification is 80 transactions per month.
Terms, conditions, fees and charges apply to Westpac products and services.
Westpac Direct from Account and Westpac One® are registered trademarks of Westpac Banking Corporation.