Our partnerships.
Westpac has a long and proud history of supporting the communities where New Zealanders live and work.
Westpac Rescue Helicopters.
New Zealand's rescue helicopters save lives. Their highly trained crews respond to critical situations, and the most remote. We've proudly supported them since 1981.
We're principal sponsor of the Auckland, Waikato, Wellington, and Canterbury rescue helicopter services. In addition, we're an associate sponsor of the West Coast, Tauranga, Taupo and Palmerston North rescue helicopter services.
We provide people and funding to promote and manage the Westpac Chopper Appeal. This nationwide campaign aims to raise at least $1 million each year, and we support all New Zealand rescue helicopters through this appeal.
Find out more
NZ Landcare Trust.
NZ Landcare Trust partner and support farmers, agencies and community catchment groups to improve the quality and future of Aotearoa's waterways and landscapes. Our partnership aims to help support the great work they do and together, protect the land and water for our native wildlife and generations to come.
Find out more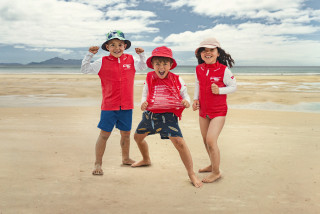 Rescue Rashies.
Westpac is on a mission to help keep our littlest swimmers safe. Kiwi kids belong by the water and we want to make sure they are protected from more than just the sun.
That's why Westpac created the Rescue Rashie; a rash vest with CPR instructions right where they're needed, under the zip. Westpac Rescue Rashies come in 4 sizes, from 2 to 8 years old.
Find out more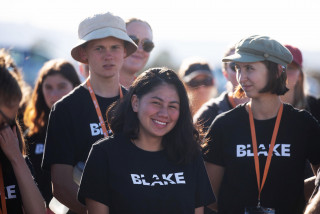 BLAKE.
Sir Peter Blake was a legendary New Zealand leader, explorer, and environmentalist who continues to inspire us all. We are the Foundation Partner of BLAKE: an organisation that aims to help New Zealanders make a positive difference to the planet by encouraging environmental awareness and leadership development.
Find out more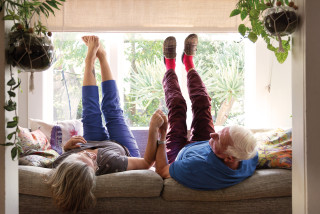 Dementia friendly banking.
We're proud to be New Zealand's first dementia friendly bank. Our aim is to help people with dementia and their families to plan ahead, arrange access to financial services and support their independence for as long as possible. If you're living with dementia or care for someone that has dementia, please arrange a time to talk with us about how we could help.
Find out more
Other community partnerships.
Meet our ambassadors.
We're proud to support our ambassadors with their community projects. In turn, they inspire us.