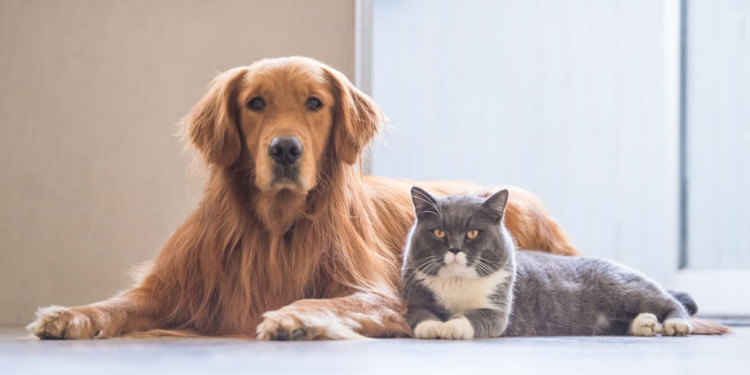 Are you a renter who owns a pet? Then you will know the hassle that comes with finding an accommodating property.
According to a report by Barfoot & Thompson, only 11% of Auckland properties they listed in 2017 allowed pets, despite 64% of Kiwi homes having at least one.
Is this discrimination on the part of the landlords? Or a justified protection of their investment?
Time for a change?
Across the ditch in Victoria, new legislation is expected to be implemented in 2019 stating all tenants have the right to own pets (unless there are exceptional overriding factors), and here in New Zealand, Housing and Urban Development Phil Twyford has stated that state houses will soon be allowed to own pets.
Is it time for our landlords to follow suit and stop closing the door on potential tenants just because they have a cat or a dog?
On the surface it appears there are good benefits to having tenants with a pet. In the previously mentioned Barfoot & Thompson report, Auckland renters with pets pay an average of $54.46 per week more than the rest.
Add to that the high demand for pet-accommodating properties (meaning they would never be empty), surely it's an appealing angle for landlords to take?
Not so clear cut
While there's two clear reasons why landlords may want to consider allowing pets (more demand and higher rents), there's one really big reason why they don't: the risk falls on their shoulders.
It all stems back to the Holler & Rouse v Osaki court ruling in 2016, which although had nothing to do with animals, determined that all damage classed as "accidental" (which pet damage typically would be) is the responsibility of the landlord to cover the cost of repairs and maintenance.
This ruling, combined with horror stories of landlords forced to pay thousands to cover the costs of ruined carpet or flea infestations, has made landlords more conservative when it comes to pets.
In a blog post from November 2017, the Auckland Property Investors Association (APIA) addressed the issue: "When Osaki removed tenants' fiscal liability to repair damages and restore the property to its original state, it unequivocally instilled a tremendous amount of fear in the minds of landlords who do not feel that they have the financial robustness to sustain unpredictable damages."
This is despite the fact that their members are otherwise open to the idea of pets, saying, "In a recent membership survey, 78% of APIA members are either indiscriminately pet-friendly or prepared to be selectively-pet-friendly for good quality tenants or increased rent.
"Only 2% are against having pets in their rentals."
Fixate on the owner, not the pet
APIA conclude by pointing out it's not actually the pets that are the biggest concern.
"Pet-inflicted-damages to the rental property often have very little to do with the pet itself and more to do with the owner (i.e., tenant).
"We suggest that landlords look beyond pet ownership and make the necessarily referencing inquiry as to the tenants living habits and general level of responsibility."
Helpful guides
Barfoot & Thompson have guides for landlords willing to rent to pet owners, tips for pet-owning tenants looking for properties to rent.