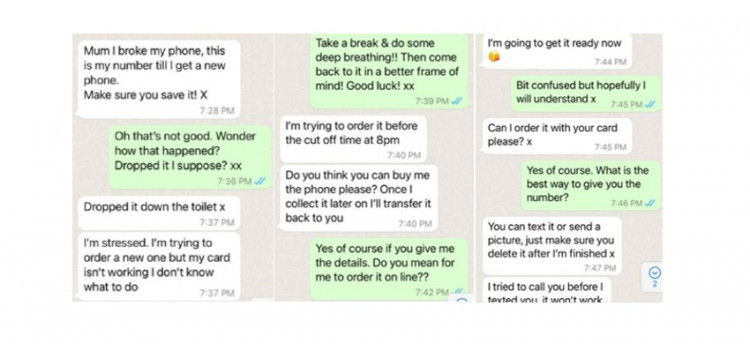 Scammers are targeting parents in a Whatsapp message scheme designed to extract their credit card details.
Westpac NZ's Financial Crime team have received multiple reports of scammers pretending to be the victim's child on the popular messaging app.
The scammer tells the parent they're messaging from a new phone number and asks for help to buy a new phone, going on to request payment details.
"Mum I broke my phone, this is my number till I get a new phone. Make sure you save it!X ", the first message says.
The scammer says they are trying to buy a replacement phone but they are having trouble with their credit card.
"Do you think you can buy me the phone please? Once I collect it later on I'll transfer it back to you.
"Can I order it with your card please?x", the message continues and then asks for the parent's card details.
Westpac's Financial Crime Teams says other banks have reported the same scam too and are warning New Zealanders to be vigilant.
"If you receive a message like this from someone you know, call them on their previous number to confirm whether they made this request. Do not allow others to use your card, card number or PIN," a Financial Crime team spokesperson said.
The Whatsapp scam comes soon after a spate of phishing texts coming from various Australian mobile numbers.
These texts have been sending a website link used to steal customers' credit card details and online banking credentials.
The Fraud team again warns to be wary of any messages that are unexpected, whether by text, phone or email and not to click on any links.
Customers can report messages to phishing@westpac.co.nz. It's recommended that messages are then deleted and customers can contact their bank to check whether correspondence is genuine.
Various types of frauds and scams are on the rise. To help New Zealanders stay safe, Westpac maintains a list of latest scams and frauds.