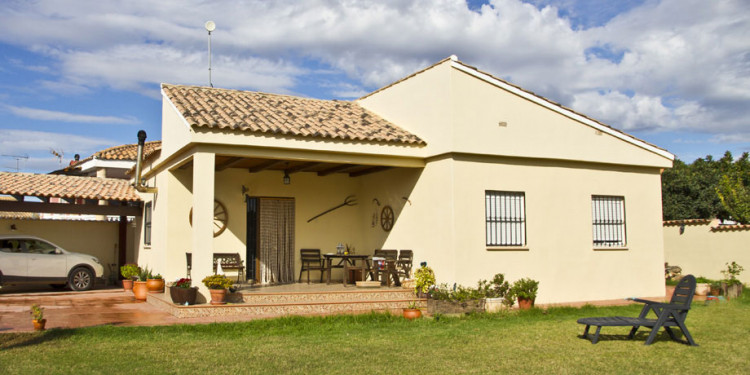 With a flexible job you can live anywhere in New Zealand that takes your fancy. Having saved a deposit of $60,000 with a good savings record too, the whole country is your oyster.
Or is it?
Tough times for first home buyers
$60,000 was decent equity several years ago. But property values have gone up. And in Auckland, they've rocketed.
QV's house value data for September shows property values increased 12.6% over the past year, the fastest rate since October 2007. Average house prices for all New Zealand are now $542,277. But in Auckland, where the market increased by 64.1% since 2007, they're now a whopping $896,676.
To buy a freestanding home, banks generally need 20% deposit for a mortgage. In Auckland, that's a $179,335 deposit – tough for first home buyers!
The good news is there are options:
LVR restrictions have recently softened now allowing 10% of bank's total lending to go to potential home buyers with less than a 20% deposit in Auckland and 15% of its total lending to those outside of Auckland. This doesn't include new builds or property investment in Auckland.

There are also government-backed initiatives to help first home buyers including the Welcome Home Loan (specific criteria applies).

If you've been a member of KiwiSaver for at least three years, you may be able to take out some or all of your contributions, your employer's contributions as well as the Government Member Tax Credit contributions to help you buy your first home - as long as it's going to be your principal place of residence. In some cases, you may qualify even if you've owned property before.

You may also be entitled to a KiwiSaver HomeStart grant to help you buy or build your first home. This is administered by Housing New Zealand. If you qualify, and you have been regularly contributing to a KiwiSaver scheme for at least three years, you could get a $1,000 grant for each year you have contributed to KiwiSaver up to a maximum of $5,000 for an existing home or up to $10,000 for a newly built home (in either case, after five years of contributing).

Other options include Guarantees and Joint Borrowing.
So can you buy anything in Auckland with just $60,000 deposit?
As you'd expect, the cheaper suburbs are further out. Manukau Central has the lowest average value at $595,925.
This three bedroom home in Randwick Park, Manukau City has been tastefully renovated an elegantly styled bathroom and separate toilet, separate laundry, a large living area and modernised kitchen - a great starter potential for first home buyers. The seller has an asking price of $459,000.
Some city apartments are cheaper. If the apartment measures less than 50m2, banks will generally require a 50% deposit to buy. Most $150,000 apartments are leasehold like this one in Fisher Pt Drive in Freeman's Bay near Auckland's City Centre. While leasehold offers an opportunity to live where you want to be, it comes with many other costs that add to the overall package.
If you buy off the plans, banks usually require 10% deposit. So you could buy a new four or five bedroom home at the Grove in Papakura from $605,000 close to Takanini Village, shops and the train station.
Looking further afield
Aucklanders are flocking to Hamilton, Tauranga and Wellington where prices are considerably lower.
In Tauranga, average house prices have ticked over the half million dollar mark with an average value of $502,771 and this three bedroom home, 19 minutes' drive to town on 238m2 just off Papamoa Beach Road has great potential for just $410,000.
In Wellington, where average house prices are $546,105, Berhampore is popular because it's around seven minutes south of the city and it's handy to the hospital – a big drawcard.
In Herald Street, this two bedroom apartment with a gym and swimming pool is asking for $279,000. Demand is high at this level especially from Auckland buyers.
Over in Wainuiomata you can purchase a three bedroom home for under $300,000. This little beauty has an asking price of $199,000.
Good deals across the strait
Down in Christchurch and Dunedin there's even better value for your money. QV says home values in Christchurch City were relatively flat over the past three months rising just 0.1% since June.
It's particularly flat in Selwyn and Waimakariri Districts – good news for buyers. This smart two bedroom home at Pegasus Boulevard is asking just $359,000.
But if you had $60,000 as a 20% deposit, head to Kaiapoi in the Waimakariri. The Auckland-based owner of this renovated two bedroom York Street house on 460m2 Street wants a quick sale and for $250,000.
QV says the average value of a house in Dunedin is $302,651, making it one of the most affordable areas in the country. It's always been known as a steady market without the highs and lows of bigger cities.
A 20% deposit of $60,000 will easy get you this four bedroom home on a 463m2 property in St Kilda, close to great schools and the beach with an asking price of $259,000.