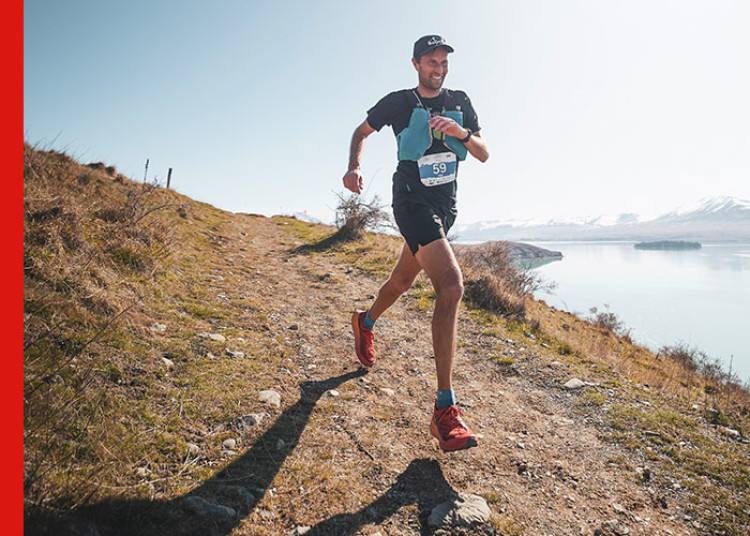 The beauty of Lake Tekapo is unmatched so the chance to run a 50 km race was the perfect opportunity for Westpac's Ben Taylor to do two of the things he loves – run and be close to nature. Winning the race was just a happy extra!
Ben spoke to REDnews about the inaugural Race Tekapo, his preparation, and the races he plans to run next.
A race to showcase Tekapo
Tekapo in the central South Island is a town known for its stunning landscape. It's always been heavily reliant on tourism, so the pandemic came as a huge setback. Now with tourism ramping back up, Race Tekapo was an opportunity for the town to open itself to the public once again.
"I actually grew up in Fairlie," Ben said. "So, when I saw this, I knew obviously that Lake Tekapo has beautiful scenery and that kind of got me interested in entering it."
Approximately 1100 people participated in the various divisions with distances as short as 5km right up to 50km – Ben's specialty.
Ben, who works in Westpac's Financial Markets team, had been actively involved in sports since a young age. On the lookout for a more challenging sport, he developed a liking for running in 2019. He started running long distances, the longest being 100 kms.
The 50 km Tekapo race required the participants to run around the lake, including a tough climb up Mount John. The reward, Ben said, was the stunning views from atop the mountain.
"The beauty of the views in that part of the world is pretty good when you get a good day," he said.
Planning is the key
Long races require a fair amount of tactics and planning.
"The most difficult part for longer races is to figure out how to pace the race. You don't want to go out too fast and then you are kind of in a heap, thinking this has all kind of gone pear shaped."
For Ben, it's about saving up his energy so he can finish the race off strong. This usually would be the most gratifying part of the race, however, this time around, being able to take in the splendid views brought him the most enjoyment.
New year, new races
Even though Ben's primary reason for participating in the race was to enjoy the scenic beauty of the town, his win means that he will be participating again.
"I loved it and had so much fun! And because I won the race, I got a free entry for the one, so it kind of makes the decision easier for next year," he said.
Besides Race Tekapo, Ben will also be participating in an 85 km run across the Old Ghost Road, along with some back country missions in the mountains.