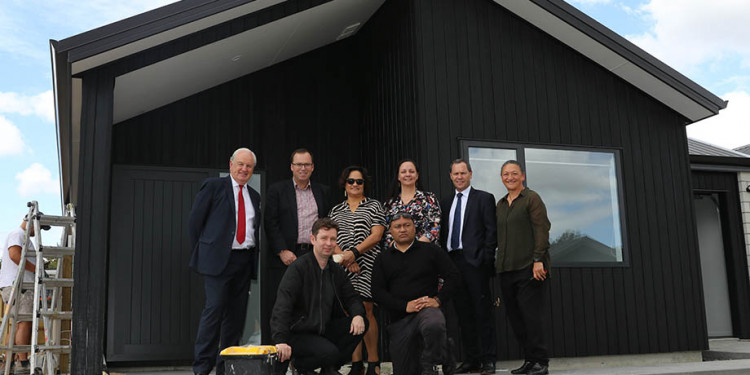 Waikato-Tainui Iwi has collaborated with Westpac and the New Zealand Housing Foundation to create a shared equity scheme that will help 36 tribal members buy their own home in a new iwi development.
Ngati Wairere has gifted the name Te Kaarearea to the development in honour of its past. The land was the native hunting and nesting site for Kaarearea (native falcon) in pre-colonial times.
This new housing development includes 80 residential properties - a mix of 30 public and the remaining private housing – whereby everyone who is living in this cul de sac is Waikato-Tainui whānau.
"At the moment, we have 36 tribal members who will secure their first homes here," General Manager for tribal development and wellbeing at Waikato-Tainui, Marae Tukere, says.