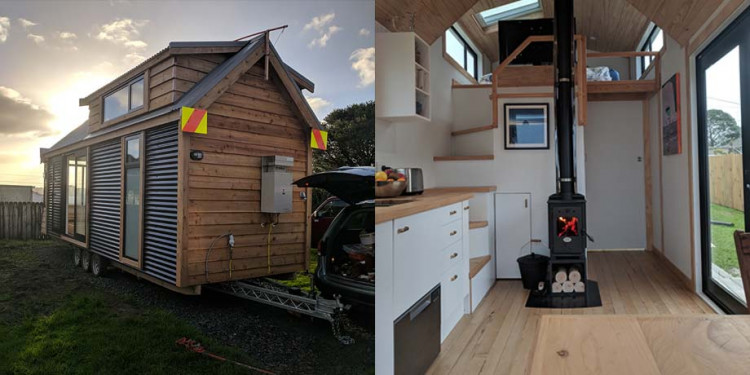 The average person might think Cam Watson and Amanda Morrissey-Brown are crazy choosing to live in a 20 square metre space - but they absolutely love it.
The couple have just made it through their first winter in their brand new tiny house.
The idea to live tiny started to form when the reality of getting a "normal" house was too far out of reach for them in their current situation.
"We realised how much we'd spent on rent over the last few years," Cam says. "We really wanted to take the next step, and since buying a house was out of the question, we stumbled across and started researching tiny houses."
With the help of Marcel at tiny house company Love Shack, it took four months to build from the ground up. (For more photos of Cam and Amanda's tiny house journey, check out their Instagram @camandas_tinyhouse)
"Some of our older family members were not so enthusiastic straight away and pretty sceptical," Cam says.
"But once they came out and visited us, a lot of them have changed their tunes. Once you're actually in the space, it feels a lot different."
Amanda says part of the tiny house movement is the use of multiple spaces and utilisation of everything within a smaller than normal area.
Hollow stairs, a pullout bed, folding dinner table, and a TV on a hydraulic arm which collapses into the floor are just some of the innovative ways they have creatively made everything fit.
Running on a hybrid system of solar, mains power and gas, Cam says the dwelling has double-glazed windows and a composting toilet.
"No more damp, cold flats."