Prebuilt houses or Offsite Manufactured (OSM) homes are a booming industry in New Zealand because of their cost efficiency and high-quality builds.
REDnews has put together a guide to answer the common questions surrounding prebuilt homes:
What are prebuilt houses?
Prebuilt homes are manufactured offsite in a factory style production environment rather than being completed on site.
Once the manufacturing phase is complete, the house is transported to the customer site by truck.
"The key problem with prebuilt homes is that they're called 'prebuilt', which can carry a presumption of cheap materials and poor quality," Westpac's Senior Manager of Core Operational Risk, Heiko Jonkers says.
"People associate prebuilt homes with the classic third form classroom which were mass produced out of cheap construction materials, poorly insulated and not durable" Jonkers says.
Prefab has come a long way since with most aspects of industry seeing vast improvement. Even the term "prefab" has been modernized to Off Site Manufactured (OSM).
The main improvement in OSM homes has been design. Both interior and exterior finishes have improved significantly to architectural levels of quality. Customers are now able to modify designs to their liking depending on the builder they use.
Production methods have also improved. On a like for like basis, an OSM build is more cost effective and quicker to build than a traditional house because you can use factory processes. Wastage is also vastly reduced, and recycling processes are improved. Up to 10% of materials end up in a skip during a traditional built vs about 2% in a well operating OSM site.
Why choose to buy a prebuilt home?
"According to industry statistics constructing a prebuilt house can potentially save 15% when compared to constructing a home on site" Jonkers says.
That would be a saving of $32,000 for a 157m2 house as well as a time saving, as 60% of construction time can be saved due to the off-site construction.
The reason for the cost savings is down to the factory production line techniques.
"The build process benefits from efficiencies only available in a factory environment. Most OSM builders offer standard designs. Design issues and build problems are worked out at each iteration of the build and eventually eliminated."
Design features have come a long way in recent years too, so it's possibly to have a stylish well-built home, personalized to the clients taste and preference, with high quality finishes.
"The build quality has greatly improved. Prefab homes are built to the same building standards as homes built on site and undergo the same council compliance checks as other homes. So, any changes to the building code and council regulations also support the build quality of an OSM home.
In light of New Zealand's housing shortages and population growth, prebuilt homes offer a high-speed, low-cost method of building without compromising quality.
What are the risks of buying a prebuilt home?
The important difference between off-site construction and traditional on-site construction is that if the prebuilt builder goes into liquidation, the customer doesn't have automatic control over their house. The customer can become an unsecured creditor who has to compete with all other creditors to try and recover their investment.
Jonkers says that Westpac counters this risk for its customers by creating a legal structure to addresses the common issues that arise in the case of the builder going into liquidation such as access to the site, getting possession of their home, loss of deposit and cost overruns.
Are prebuilt homes cheaper?
Prebuilt homes are estimated to be 15% more cost-effective to build for an equivalent-sized house built on site. The factory production environment enables cost savings such as bulk purchasing of materials, inventory management and waste minimization.
The staff also travel to a single site each day removing the need to commute to wherever the worksite may be. Additionally there are health and safety advantages which reduce down time from illness and accidents.
"Many builders build their homes under cover, meaning that the exposed framing and flooring is never exposed to rain. There are also material savings from cutting timber efficiently in the factory," Jonkers says.
Another great benefit, Jonkers said, is that prebuilt homes are 60% faster to build as compared to on-site built houses.
However, the overall cost savings depend on the specifications of each home and the location that the house will be delivered to.

Are prefab houses safe?
"Prefabs are absolutely safe, and they are built to building codes," Jonkers says.
"The materials have to stand up to being transported so the cladding is usually timber, or long run steal, but that is standard in the New Zealand housing market.
"Structured insulated panels are also possible," Jonkers says.
Building and Construction Minister Jenny Salesa announced changes to legislation to enable more prefab manufacturing.
"Every New Zealander deserves a warm, dry, safe home and old inefficiencies in the Building Act make building slow and expensive," Salesa said in a press release.
"We are making progress in tackling the long-term challenge of housing including making high quality, large-scale manufacturing of prefab houses a reality," she said.
The minister's initiative is streamlining the nationwide consenting process for prefab buildings that enables mass factory production of high-quality buildings and will half the number of building inspections required.
How to finance a prebuilt home
"Westpac has developed a funding product that takes security over the prebuilt while it is being built in the factory," Jonkers says.
"This allows the customer to fund the home while it's being built.
"Historically customers needed to fund the build with their own equity to complete the build and traditionally banks only funded the prebuilt home once it reached its end site. This means the builder has to finance the labour and materials which creates an cost to their business" he said.
Westpac NZ was the first New Zealand bank to launch a dedicated mortgage product aimed at helping Kiwis into prebuilt homes.
The product is called 'Choices Pre-Built' and allows customers to make progress payments to the builders while the home is being constructed Being able to invoice for progress payments allows builders to use less working capital which reduces their costs.
The Choices Prebuilt product launched in July 2019 and since then there has been an increasing interest in prebuilt businesses and customers.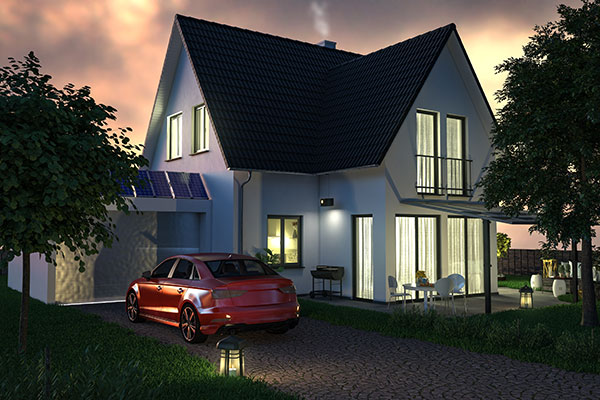 Where do you buy a prefab home?
The OSM sector has rapidly expanded in New Zealand and some of the companies now providing prefab homes include Transbuild, Built Smart, Lockwood Homes, Branderson Homes, Exceed homes, and Precision Built.
Prefab NZ is also a local organisation that provides information on the latest updates in the prefab construction industry.
"In some countries, nearly 80% of newly built homes are prefabricated offsite, in New Zealand it's about 10%," Building and Construction Minister Jenny Salesa said.
Can prefab homes be added to?
This depends on the home. Once the prefab is onsite it's like any other home, so it depends on the design.
Both a single component and a complete building is classified as a prefabrication as long as it's made away from the final building site, a government press release states.
Therefore, if your prefab home is able to be added to with an extension, the same rules apply for any building, meaning you may need planning permission.
Who is leading the way in prefab housing?
In Sweden, around 84% of houses are using prefabricated structures, according to Forbes.
Germany's housing market is around 20% prefab homes and Japan's is more than 15% prefab builds.
Europe is leading the way in this field though and has been manufacturing prefabs for decades.
"The market is more developed in Europe, where there are established factories that have been around for 40 years," Heiko Jonkers says.
Forbes said construction in a factory, in a protected environment and with sophisticated equipment, "helps to create a more energy efficient house".
"Many homeowners are building their homes to Passive House standard (first originating in Germany) as a means of being insured they will be getting a very efficient and comfortable house," the magazine said.
How long do prefab houses take to make?
"The time frame of completion depends on each design specification but it's quicker than building on-site," Jonkers says.
"For example, it could take six to eight weeks for a standard prefab design to be build, but 12 weeks for a more complicated design," he said.
Can commercial buildings be prefabricated too?
Prefabricated buildings can certainly be used for commercial constructions too.
"The Commercial Bay building in Downtown Auckland had elements of prefabrication that were completed in Whangarei" Jonkers says.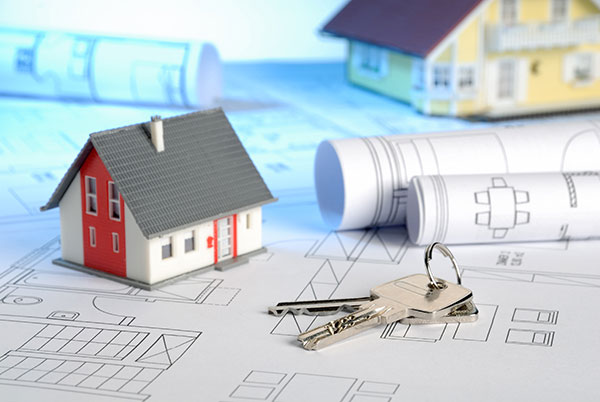 Mixing traditional building methods with prefab manufacturing
Housing New Zealand has been recognised by the Property Industry Awards for two of their apartment complexes in Auckland, which combined prefabs alongside traditional building methods.
"It shows that our homes can be of equal or better quality, and design standards, than homes built on the private market," Housing NZ Construction Group General Manager Patrick Dougherty says.
"These developments are also a reflection of how we are employing components of off-site manufacturing alongside traditional building methods to deliver more homes for Kiwis in need," he said.
Housing NZ has also been working on reducing construction programmes by up to half when delivering off-site manufacturing.
"We have used off-site manufacturing for many years – particularly during the Canterbury rebuild and Right Size programme, where smaller houses were extended to accommodate larger families.
"In 2016, an off-site manufacturing panel was established with tailored contracts, which has been contributing to our increasing use of off-site manufacturing," they said to Build Magazine.
Inside a couple's experience with their prefab home
"We are absolutely loving our prebuilt home," Gerald and Sally MacRae from Lorneville, Southland, say.
"We chose it over traditional on-site construction because it was faster to build, more affordable, and left us with a smaller range of decisions to make.
"Our house is 134m² which is big enough for the four of us, and it's just a really good design.
"The living room, dining room and kitchen are open plan so it feels bigger than it is, and there's very little wasted space.
"It's energy efficient and amazingly warm, which is pretty important for a Southland winter.
"Considering we were all new to the process, Westpac were great to deal with.
"Jason Hughes from their Invercargill branch was awesome - very helpful and patient.
"Our two kids love the place as well. The novelty of living in a brand-new house hasn't worn off for any of us, and probably won't for a long time yet," the Westpac prebuilt customers said.