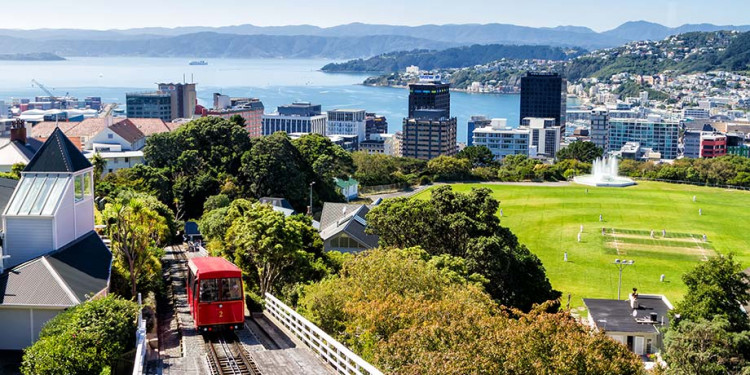 Looking for work and open-minded about where you live?
Here we've analysed New Zealand's best spots for job-seekers, based on pay rates, the number of job ads compared to the population, and the unemployment rate*.
1. Wellington

The capital has the second-highest level of job opportunities in New Zealand, with 9.74 job ads for every 1,000 residents aged 20 to 64.
Wellington also boasts the highest median earnings at $1,247 per week for full-time workers.
When you factor in the lower cost of living and the fabulous coffee, it's a definite winner for job-seekers.


2. Auckland

Auckland had close to 11,000 job listings in August, more than triple the next nearest region (Wellington, with around 3,000), providing an enormous breadth of opportunities.
It also has by far the most job listings per person, at 10.55 ads for every 1,000 residents.


3. Christchurch
Canterbury has excellent pay rates, offering a median of $1,150 per week for full-time workers, only a dollar behind Auckland.
It has a similar number of job opportunities to Wellington, although the higher population means its ad rate is lower at 7.9 per 1,000 residents.
Canterbury also has the second-lowest unemployment rate in New Zealand, at 3.5%.
Christchurch is the centre of the Canterbury job market: its population is back above pre-quake levels and once the city centre rebuild is completed there's likely to be a further job opportunity boost.


4. Nelson, Tasman, Marlborough

Lumped together in the job data, the top of the South Island is a surprise top-five performer for Kiwi job-hunters.
Total job ads are low: 200 to 250 in each area, so choice will be limited. Incomes are also some of lowest: $1,000 per week median for full-time workers.
But it not only has low unemployment, at just 3.6%, but an impressive number of jobs per 1,000 residents: 9.49 for Tasman, 8.36 for Nelson and 7.32 for Marlborough.


5. Hamilton

Pay in Waikato is only slightly behind the other big centres at $1,122 weekly for full-time workers – the fourth-highest in New Zealand.
With 6.28 job opportunities per 1,000 residents, it's a tighter market than other centres, but one for the future: Hamilton has a young population with half its residents under 30 years old.
*Sources: Job opportunities generated by measuring the number of job ads on Seek and TradeMe Jobs by region (retrieved August 16 and 17, 2018) and averaging the two.

By dividing this number by the region's population aged 20 to 64 from NZ.Stat and multiplying by 1,000, this gives a 'job opportunity per thousand people' figure. Income levels are based on median dollars earned per week by region from full-time wage and salary jobs in 2018, from NZ.Stat. Relative unemployment by region from Figure.NZ.