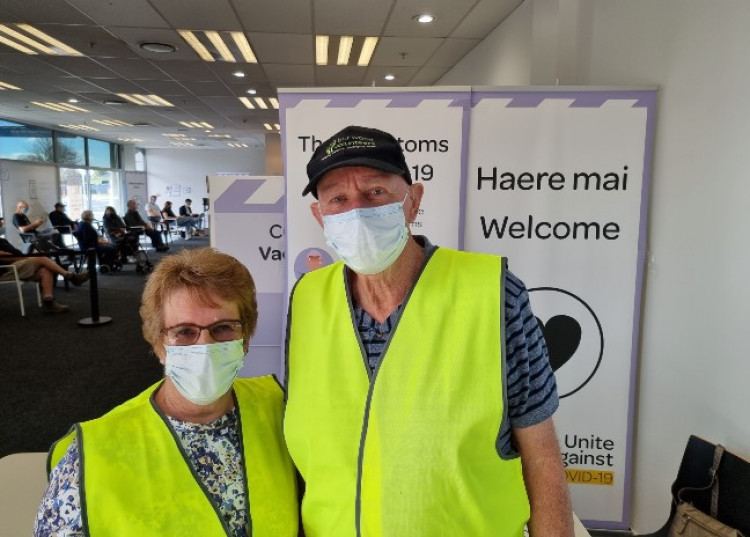 The Student Volunteer Army was created after the 2010 Christchurch earthquake, but now the group is supporting the vaccine rollout.
"We are providing volunteers to support the vaccine rollout and have placed over 1,000 people so far to do a shift at one of the 12 vaccination sites in Canterbury," SVA Founder & Chief Executive Sam Johnson said.
The SVA has teamed up with the Canterbury District Health Board for the initiative and volunteers don't need to be students or have any medical experience.
"We aren't just looking for students, anyone healthy and available to work a four-hour shift should sign up," Johnson said.
Volunteers work alongside administrators, security and clinical staff in the vaccine rollout.
The group also continues their grocery delivery service for those in self-isolation, which was set up in 2020 when the pandemic first hit.
The SVA Grocery service is available nationwide to those in self-isolation or who have no other way to access food.
Hundreds of active volunteers have been responding to requests from people in self-isolation.
"There's the same motivation to help others at the moment, like there was after the earthquake," Johnson said.
"We're doing around 100 orders a day, and deliveries are usually in the morning. The most purchased items are bananas!"
"The delta variant is more complex for both volunteers and whanau and we know it's tough out there, so it's great to be able to do something to support people," he said.
The SVA partnered with New World to create the not-for-profit service and their volunteers deliver the following day, while wearing masks.
Ordering groceries to be delivered to parents or grandparents through the service can also be done as a gift.
Shoppers choose their items through the SVA online grocery store and then enter their payment card details, but they are not charged until the order is delivered.
Volunteers leave the groceries at the shopper's door and call the shopper to let them know the delivery is there instead of knocking on the door, so everything is as contactless as possible.
Any surfaces that are touched are sanitised by the volunteer afterwards.
People interested in the service should only go through the official Student Volunteer Army website or call their 0800 005 902 number.
Johnson partnered with a payments expert in the U.S. to help build the secure platform.
Anyone interested in volunteering can also apply on the SVA website.
Donations can also be given through their website.
Related articles:
The Covid clauses you need to know when buying and selling property