Renovating is expensive, but it can be a fantastic use of your money. Get it right, and you'll have a home that's not only more enjoyable to live in, but also more valuable.
You can turn your house into the home you want and create equity – and with interest rates so low and property values still high, borrowing to renovate is looking pretty appealing right now.
However, unless you have a limitless budget, you can't get absolutely everything your heart desires. There are always compromises. You'll need to prioritise how you spend each dollar. Improve the liveability by making the house warmer and drier? Or increase the saleability by lifting the street appeal and glossy finishes?
"Define your objectives," says Jeremy Gray of BuildersCrack.co.nz, which provides an online renovation cost estimator. "If you want a warm, dry home, you'll spend your money differently than you would if you're trying to sell it. When we did our renovation, we even came up with a mission statement to create a warm, peaceful home. It helped us make the right decisions on a limited budget."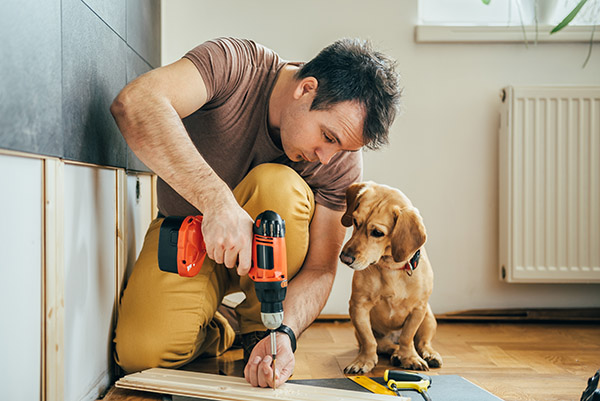 Renovating with
$5,000
For maximum liveability, you could insulate the ceiling, and potentially the underfloor, too, depending on the size of your house. That would mean a warmer house and potentially lead to lower heating costs over time.
For saleability, you might get the interior of a small house repainted for $5,000. Otherwise, you'd be better off creating a great first impression, says Gray: "If there is an existing deck or pergola, staining these can quickly take them from tired and run-down to bright and new, give the garden a lift, paint the letterbox, fix up the front gate and make sure all the windows open and close."
And don't forget to clean and declutter, inside and out – it costs almost nothing and can have an incredible impact on both liveability and saleability.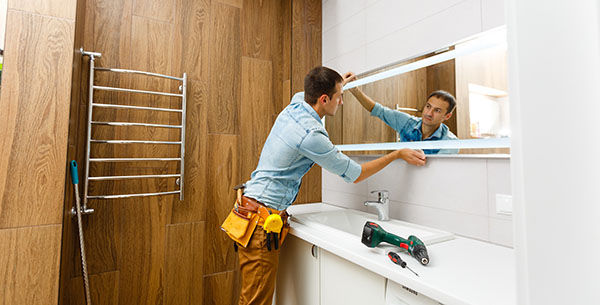 Renovating with
$10,000
New flooring throughout is a great choice for $10,000 because it will improve both the liveability and the saleability of your house, says Gray.
Other options will depend on which rooms need the most work. You could do a kitchen facelift: new door panels or a repaint, new handles and a new benchtop. A full refit is an option in a not-too-big bathroom – not top-of-the-line finishes or wall-to-ceiling tiles, and you wouldn't want to move any of the plumbing, but you'd get a good finish. If the exterior is looking shabby, you could paint the roof, build a new deck or landscape the garden.
For liveability, you could insulate throughout: ceilings, underfloor and maybe the walls.
Renovating with $50,000
"If you're conservative with your spending, you could do a full interior renovation," says Gray. "A kitchen refresh for $10,000, new flooring for $10,000, painting for $10,000 to $12,000 and maybe even a bathroom refresh with what's left. That would come out really nicely and be a big improvement."
That would make your house more saleable and more enjoyable to live in. But if you were going for comfort instead of gloss, you might choose to spend $20,000 installing double-glazed joinery, plus $10,000 on underfloor and ceiling insulation, $3,000 on a heat pump and $5,000 on a ventilation system. With the remaining money you could insulate the exterior walls or repaint.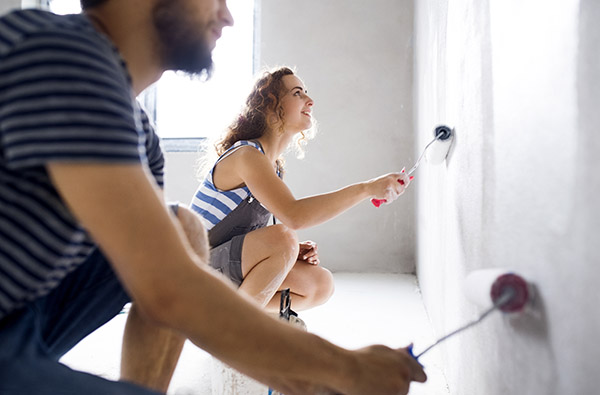 Renovating with
$100,000
Recently Gray and his partner spent $89,000 turning a dated 1960s brick box into a modern family home. They paid $447,000 for the Hoon Hay house (photos and story here) and renovated it completely, adding an estimated $103,000 to its value. Their budget looked roughly like this:
Building: $16,000

Double Glazing: $22,000

Electrical: $3,000

Plumbing: $5,500

Brickwork: $2000

Kitchen: $18,000

Plastering: $2000

Painting: $10

,

000

Flooring: $8,500

Decor: $2000



"If you've got $100,000, you can transform most small to medium homes, provided you're not going into anything structural," Gray says. "You can take a place that's run down and as long as you keep the bones, you can create a really liveable home out of it."