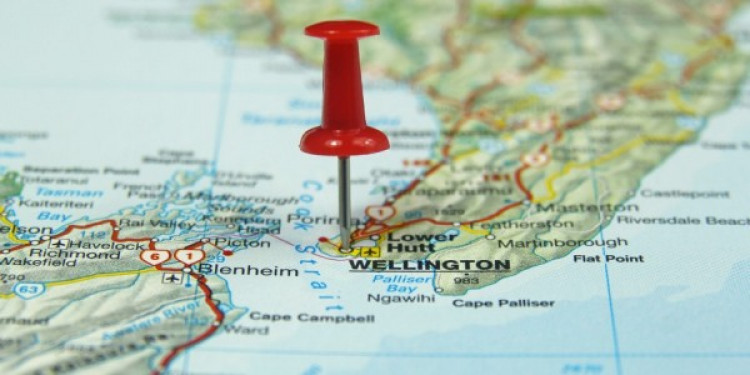 When it comes to rising prices, not every area experiences even growth. Every city has a few suburbs which lag behind, then surge ahead. If you can time it right, you can benefit from buying in an underrated suburb before it becomes fashionable and values take a jump.
These CoreLogic property value 'heat maps'* show the distribution of property values throughout the city. In the central city, apartments bring average prices down, but the surrounding suburbs tend to be among the most expensive. High prices usually then radiate out from the centre – but there are always a few outliers.
REDnews spoke to 3 property experts in the main centres and asked them to look at the map and choose their 3 most underrated suburbs.
AUCKLAND
Auckland's most expensive suburbs are mainly located in the 10km radius ring, plus a few in the 20km ring, mainly around beautiful beaches or, occasionally, ease of access. While you won't find property that fits any official definition of 'affordable', some Auckland suburbs may present better opportunities for growth than others.
Stephen Hart, who runs buying agency Auckland HomeFinders, which specialises in acquiring high-growth investment properties, says his top 3 picks for underrated suburbs are:
1. Glen Innes
Surrounded by high-priced suburbs like St Heliers and Glendowie, Glen Innes is relatively flat and handy to Sylvia Park, State Highway 1, and the eastern bays; "All those good things that are the hallmarks of a bridesmaid suburb," says Hart.
He believes it's only a matter of time before Glen Innes and neighbouring Panmure make significant gains in value, but for owner-occupiers that means weighing up the pros and cons of living in what has traditionally been a low socioeconomic area.
"As an owner-occupier you're still going to see some odd sights, although as a place to invest that's less of an issue. I still think there is a huge amount of mileage in Glen Innes," Hart says.
2. Papatoetoe
Within 20km of the city, Papatoetoe is one of Auckland's oldest suburbs, where you can find solidly-constructed homes on flat sections of 600 or 800m2 – an increasingly rare commodity.
The schools here are becoming more sought-after, from Papatoetoe High to the range of top-quality primary schools.
"I have a love affair with Papatoetoe; it's a genteel old suburb," Hart says. "Because it's massive, you get minimarkets, a bit like Remuera. You need to pick and choose according to your budget. I just love the place – the only problem is that other people are discovering it, too."
3. Mangere East
Between Papatoetoe and Mangere, and also with large flat sections, Mangere East has some lovely pockets with beautiful wide tree-lined boulevards, says Hart, though other pockets remain undesirable.
"Parts of Mangere East are really impressive," says Hart. "You do have to be a little careful about aircraft noise – the zones are on the LIM, and you want to avoid the highest zone.
"But on the upside, it's close to the airport and the hospital, and those are major employers.
"The quality housing and quality sections are there. I think these are all tips for higher than normal success."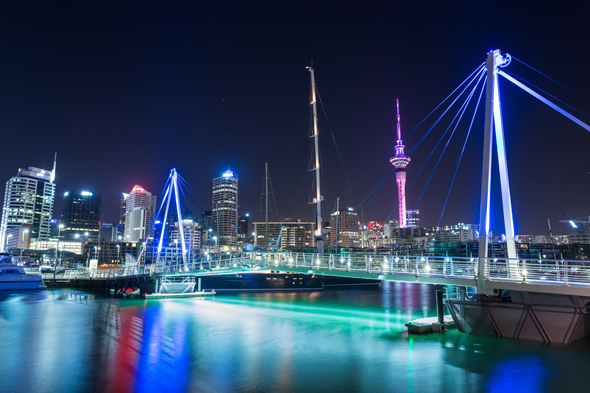 WELLINGTON
Wellington's most expensive suburbs are mainly within 10km of the central city, but there are a few exceptions, and the heat map shows how transport links play an important role in desirability.
The ferry service that goes to Petone, Days Bay, and Seatoun creates hotspots in some places like Days Bay, Eastborne and Muritai.
Local expert David Platt, director of Tommys Real Estate, says his favourite underrated suburbs for future growth are:
1. Wilton
Bordered all round by the more highly-priced suburbs of Wadestown, Northland, and Karori, buying now in Wilton could set you up for solid growth in the future.
"Wilton is always an underrated suburb," says Platt. "It's 5 minutes from the city, it's north facing, with good public transport. For some reason it's always lagged behind a bit.
"But it's a good suburb across the board, for families, first-home buyers and investors."
2. Island Bay
Island Bay has some features in common with costly Seatoun, but at only 2/3 the price this could be great buying for the future.
"It's got almost a holiday, beach-y feel to it, because it's near the coast, and it's a good coastal subdivision only 10 minutes from the city centre," Platt says.
"If you like outdoor living there are good mountain biking and walking tracks, and fishing."
3. Mt Cook
City suburbs do tend to increase as they approach the CBD, and Platt believes that Wellington's central suburbs are going to see the most growth over the next five years.
"Mt Cook, plus Mt Vic, Kelburn, Wadestown, the city side of Brooklyn – these are going to keep going ahead of everything else," he says. "There's an immediate saving by being able to walk to work, not having to pay for public transport or parking."
CHRISTCHURCH
The map of Christchurch doesn't fit the usual pattern of values radiating out from around the CBD; the quakes have changed the face of real estate in Christchurch.
Technical category (TC) ratings remain an important factor in property choices, but Murray Ireland, principal agent/owner, Irelands Real Estate and Property Management, says that smart buyers look beyond those labels.
"The statistics say there's been a natural drift from east to north-east, but educated people know that in the long term TC1, 2 and 3 will be forgotten," says Ireland. "Homes that are good value, in good areas, will always be desirable."
These are Ireland's 3 picks (plus 3 neighbours), which he says are "continually underrated":
1. Spreydon/Somerfield
Addington is a suburb which provides solid yields for property investors, but it's not so popular with homebuyers, says Ireland. He recommends the next-door suburb of Spreydon, and its neighbour, Somerfield.
"These are good solid family suburbs," says Ireland. "They're close to Barrington Mall and still handy enough to Riccarton Mall. There are good services and parks – these are sleeper suburbs."
2. Casebrook/Redwood
Buyers in Christchurch can't afford to be short-sighted, says Ireland. The new Western Corridor is going to take traffic away from Papanui Road, making it easier to access Redwood and Casebrook.
"The roads of national significance are going to change the dynamics of the city when they're finished," he says.
"The main road north is basically log jammed, and the new motorway is going to tidy up these suburbs and make them more valuable."
3. Shirley/Richmond
At the edge of the central city, Shirley and Richmond saw significant liquefaction caused by the June earthquake. This makes buyers nervous, but Ireland says if you know what you're doing it shouldn't put you off.
"Shirley and Richmond offer very good value – there are TC3 houses in there, but that doesn't mean the land is bad, you just have to use a different foundation design," Ireland says.
"If there's nothing wrong with the foundations then the TC rating means absolutely nothing. People haven't cottoned on to that yet and prices still haven't gone up in huge numbers."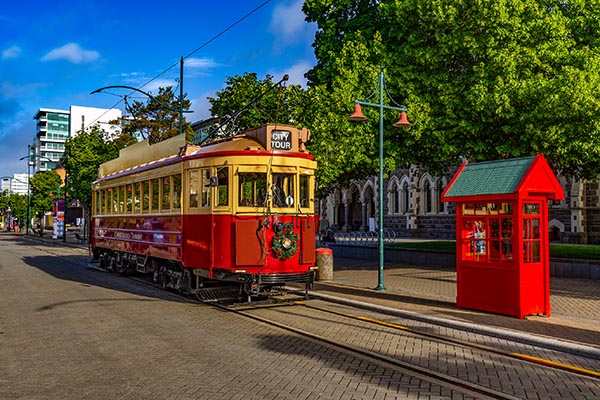 *These maps are based on e-valuer data from CoreLogic. Some suburbs are not colour-coded because there was insufficient data during the period to create a value.
Please note that the Auckland map has larger distance rings and a higher colour value scale.