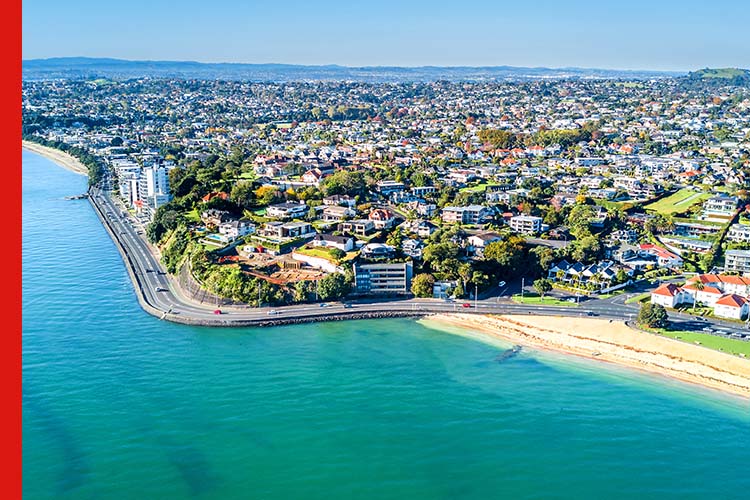 The Governor of the Reserve Bank, Adrian Orr, has joined the ranks of those who see the possibility of house prices falling as much as 20% from their all-time highs established in November last year.
The Governor made this comment to media at the time the Reserve Bank released its August Monetary Policy Statement and raised the OCR by 0.5% to 3%.
I do not have a view as to whether the Governor's forecast is sound or a stretch.
For a start I do not believe real estate professionals should engage in forecasting where house prices are heading. Our role is to represent the vendor's interests and achieve the best outcome possible for the vendor. The profession is better employed advising vendors where the market is at.
Forecasting should remain the domain of economists and property commentators.
Also, the Reserve Bank is as well resourced as any to forecast economic trends.
What I can do, however, is to put the Governor's comments into context against our sales data and also put them into a dollar perspective.
Based on Barfoot & Thompson's sales data*, a fall of 20% would see the median Auckland sales price bottom out at around $1 million. This would be a decline of $250,000 from our all-time high median price of $1,250,000.
In July our median sales price was $1,110,000, down 11% on our all-time high price. For the Governor's comments to be fulfilled, our median price has still to fall by another $110,000.
If it did, at $1 million, the median price would be back to where it was at the start of last year. Which, at the time was a price considered by vendors to be excellent, and by buyers as challenging.
It needs to be noted that at $1,110,000 July's median price was $9000 higher than the median price in July last year.
And if you took the average of the median price for the 2021 year (which was $1,102,000), was $8000 lower than last month's median sales price.
The I'm making among all these numbers is that sales prices have not fallen significantly, and the reality is that based on median sales prices, those most affected by the current decline are buyers between August and November 2021.
For the vast majority of buyers who purchased a property since peak prices, what they paid is comparable with what they would have paid 12 months earlier.
What has collapsed is the number of sales being made, with sales number down about a third while the number of properties for sale at any moment in time have doubled.
Given the greater choice of available properties, for those with the ability to meet current mortgage interest payments, now may represent an excellent time to buy.
The reason being that when releasing the Monetary Policy Statement, the Reserve Bank Governor also commented that he does not see any further upward pressure on mortgage interest rates for the remainder of this year or early 2023.
In fact, he made the point he was comfortable with the fact banks could start offering lower mortgage rates before the Reserve Bank finishes its job of taming inflation.
For existing mortgage holders and new borrowers, it means that they can put aside any concerns about repayments rising much above current rates. In 12 months' time, rates for borrowing now is more than likely be what they will have to pay in 12 months' time.
With the spring buying season about to commence, there is some room for optimism that the tide may be about to turn in terms of the current downturn in house sales numbers.
*I have used Barfoot & Thompson sales data as I have access to detailed historical information. As we regularly sell more than 40% of the homes sold in Auckland our data gives an accurate statistical view of the total Auckland market.