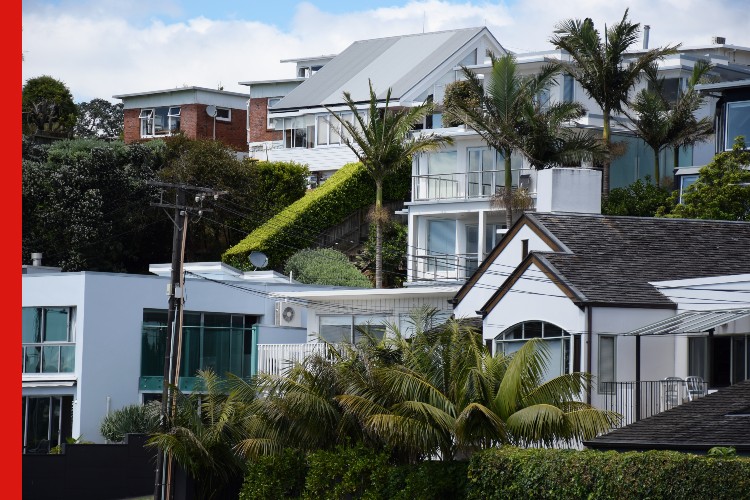 The housing market has experienced another challenging year involving price increases with trading made complex by different regions going in and out of lockdown.
In Auckland, at the time of writing, the housing market has experienced more than three months of restricted trading and was only able to operate at all because of the rapid advances the real estate, banking and legal professions have made in online trading.
Without this new way of doing business the entire Auckland housing market would have struggled to operate.
All the signs point to the 2022 housing market being as unpredictable, and demanding, as it has been this year.
While reduced restrictions are likely to make trading easier in Auckland next year, it is unlikely Covid has had its last say in relation to economic activity.
My general outlook for 2022 is one in which the rate of house price increases will continue to ease slowly with prices themselves more likely to continue to rise than fall back.
For those entering the market for the first time, and those making that big step in terms of trading up, the key challenge will be overcoming the dread of committing to what is likely to be a much higher price compared to what the property would have sold for only a few years ago.
Rather than becoming overwhelmed by price, buyers are better to focus on the level of their fortnightly or monthly mortgage repayments than price.
If you can manage the repayments over the next two to three years without getting into financial difficulty, then time will ultimately take care of price.
It is a historical fact that in the past 50 years, the longest period over which house prices have declined is three years.
When prices have fallen, invariably they've recovered within 12 to 18 months. So, while the threat of negative equity in a house will always exist, I believe it to be a negligible one.
If prices should fall, and you are not placed in a position where you have to sell, then market forces over time will reverse that problem.
Of far more relevance to buyers is what will happen to mortgage repayments over the early life of their loan, and this becomes even more significant during those periods when mortgage interest rates are likely to rise.
The modern approach to managing mortgage interest rates, where you can split a mortgage into several tranches with different interest rates expiring on different dates, enables the home owner to soften the impact of rising rates.
There are no silver bullets on the horizon that will solve the country's twin housing issues of shortage of property and rising prices.
All the issues which have contributed to the current gap between demand and supply, such as scarcity of residential land; shortage of builders and building supplies; increasing population (still occurring through natural growth); relatively low mortgage interest rates; a huge demand for private rental property; and a culture that values private home ownership are still present.
Although it is no consolation, as a country we are not alone in experiencing ever rising house prices and rents taking up an increasing share of people's income.
The International Monetary Fund's latest Global Price Index released last month (covering 2020), found that only 6 out of 60 countries in the survey did not experience house price increases in the previous year.
We experienced the third highest rate of increase, behind Luxembourg and Turkey, with Canada 4th and Denmark 5th.
In comparison, in survey covering the 2019-year, New Zealand was rated 33rd , sandwiched between Sweden and Israel.
When it comes to rents, the Fund's survey found that among the bottom 20% of income earners, in more than half the 17 European countries surveyed, people were paying more than 40% of their income on rent.
In Britain, this group was paying half its income in rent.
No country appears to have all the answers to the problems facing housing and it adds up to supply and prices remaining a challenge in the year ahead.
Related articles: