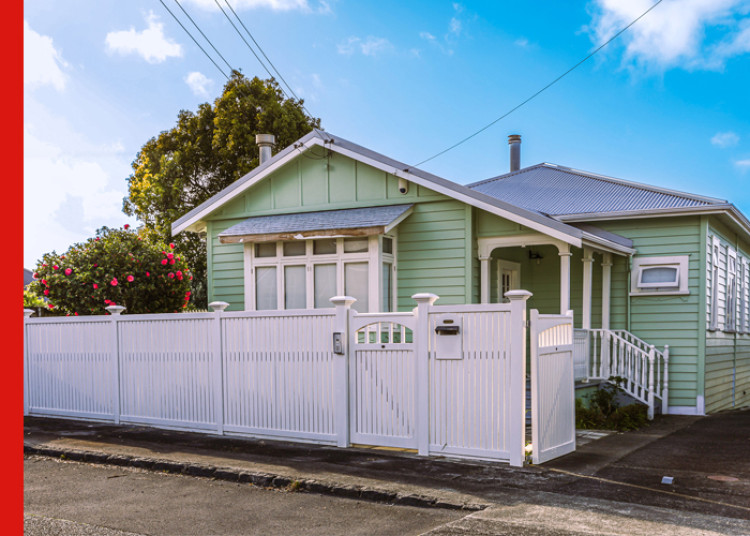 For many New Zealanders, the family home is more than just a short-term asset; it represents a long-term investment, a place to put down roots, maybe start a family, and can bring a sense of belonging and security.
On average in New Zealand, we live in our homes around seven to eight years before we start to consider our next move. The simple rule of thumb is the longer you live in your home, the more its value will increase despite economic ups and downs.
Of course, there are always some exceptions to the rule, but statistically, many of those looking at listing their home this spring will have purchased it in 2016. During this time, its value will have increased by over 20 percent. Naturally, the timing of a sale can seem like a big decision but as we are often selling and buying in the same market, the more important decision is how you prepare for the sale regardless of when.
As we have moved through this year, we have started to see some normality return to the housing market. Our teams across all four corners of Auckland, as well as Northland and Hamilton, are reporting more enquiries from potential vendors and buyers, while our open homes and auctions rooms are busier than they have been for several months. All our indications point towards activity starting to ramp back up as we approach spring. For those considering listing, how you approach the next six weeks could help determine your success.
Spring has long been considered a great time to list and sell your property – the weather is improving, gardens are coming out of hibernation, and we all just tend to feel more upbeat as the days start to stretch out with the promise of summer.
Once we have made the decision to move it takes most of us about two months to get our homes ready for sale. Key to this is understanding your local area, the type of buyers your home is likely to attract, as well other comparable properties on the market.
At the top of your to-do-list should be getting a professional appraisal. Finding an agent that has access to the latest sales data in your local area and surrounding neighbourhoods, as well as a good understanding of the types of buyers attracted to your community is crucial. When you understand the assessed value of your current home, you can start to make some informed decisions both about how to present it for sale and your own next property search.
It might sound like a cliche, but first impressions really do count. Whether it's water blasting the pathways or touching up the exterior paint work- putting in the extra effort to stand out from the crowd is vital. There's currently a great selection of properties for sale across all price points, which is good news for buyers but does mean you'll have work hard to highlight the best features of your home. For many buyers, curb appeal is the first test. A poorly presented home can often give the impression the property has not been adequately maintained, which is never the best way to start a viewing.
Knowing your audience is vital to deciding how to present your home too. A good sales agent will have data and valuable insights into the types of buyers interested in both your style and size of home, as well as the local area. Now is the time to stop considering your property as your home and switch your mindset to viewing it as your biggest financial asset. It's time to clean, declutter and refresh the interior – giving the buyer the space to see themselves living there. Creating a sense of calm can take a lot of effort. Very few of us live a minimal lifestyle and we enjoy gathering nick-nacks that mean something to us, but not so much to others. If you are a natural collector, I'd highly recommend, if possible, renting a short-term storage space to store your overflow while you list your home.
Finally, and not by any means essential, enlisting the help of a home staging service can help bring a designer touch to your property. You may choose to use the service in just one or two of your best rooms rather than the whole property, but the relatively small investment in quality furniture can pay off later.
As winter starts to draw to a close, taking the time to plan, seek advice and changing your mindset from home to asset can help make all the difference it comes to a successful spring listing.