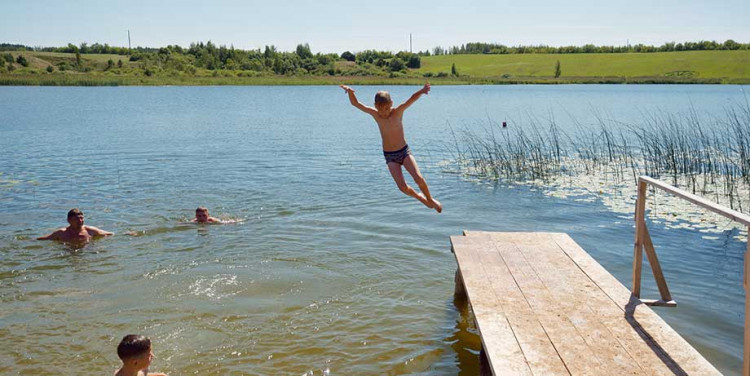 New Zealand has had 16 preventable drownings* since the start of summer and 56% of those have been in fresh water, Water Safety NZ stats show.
"It's important people realise they have less buoyancy in fresh water than in salt water," Water Safety NZ spokesman Ben Christie said.
"It requires more energy to swim and stay afloat, so you become tired quicker.
"Many of our freshwater lakes are alpine-fed and cold, which also drains energy and makes you tired quicker.
"People need to stay within their limits," he said.
Of the 16 preventable drownings across the country, four were at beaches, two were in tidal waters and one was at a public pool.
There have been five preventable fatalities in rivers this summer and overall, more people have drowned in rivers than any other environment since records began.
"Rivers can be deceptive and have strong currents and undertows," Christie said.
A man in his 20s was resuscitated after a near-fatal drowning in a water hole in the Karangahake Gorge at the beginning of February.
Fellow swimmers saved his life by pulling him out of the water, before a woman performed life-saving CPR on him.
The TECT Rescue Helicopter, sponsored by Westpac NZ, then winched him out and transported him to North Shore hospital for recovery.
"We've attended four drownings or near drownings in fresh water since December 1 in the Waikato and Bay of Plenty region," Sharni Weir of the Philips Search and Rescue Trust said.
"If someone at the scene can start CPR as soon as possible, that can save a person's life, as we saw in Karangahake Gorge," Weir said.
Christie recommends people don't swim near waterfalls or dams.
"It is important if people are travelling around this summer and swimming at new spots that they get local knowledge about the risks and read and obey any warning signage.
"If you plan on swimming in fresh water, take a throw rope or flotation device that you can use to help if someone gets into trouble.
"If you see someone in trouble in the water, dial 111 and alert emergency services."
"It takes less than 30 seconds for a child to drown. Remember the water safety code: Be prepared, look out for yourself and each other, be aware of the dangers and know your limits," he said.
Being ready and able to step in and perform CPR in an emergency is one way to be prepared around water.
This summer, Westpac launched a nationwide campaign to help Kiwis learn CPR, with the Westpac Rescue Rashie. Find out more here.
*Preventable drowning fatalities are those where water safety sector intervention could have had an influence (for example where the victim was boating, swimming, diving), while non-preventable include events such as suicides, homicides and vehicle accidents (where water safety education and activity would not have prevented the death).