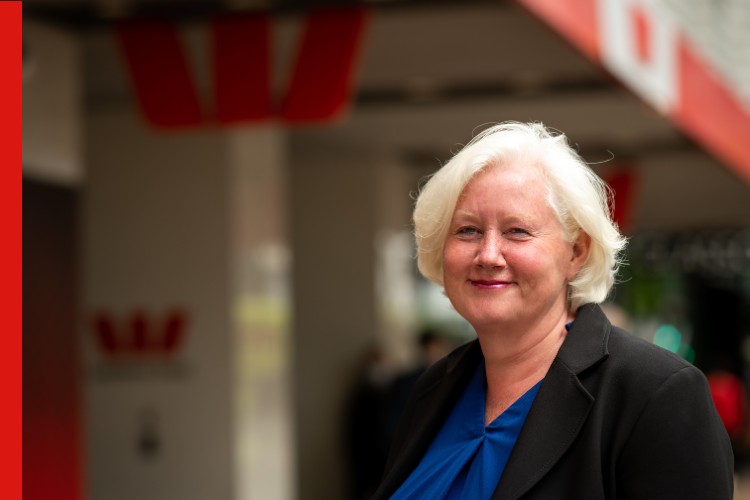 After recently returning to New Zealand from London where she was Head of Channels for Barclays Group, Catherine McGrath has taken the role of Westpac NZ's new Chief Executive.
REDnews sat down with Catherine just before she joined to find out more about the new woman in charge.
Here's what we learned:
You recently returned to New Zealand from London after many years abroad, what are your first impressions of NZ versus the UK?
"I think the relationship between customers and the customer facing teams is stronger in New Zealand. It's that lovely thing about New Zealanders and the warmth of relationships with each other, which also seems reflected in banking relationships too.
"In terms of the regulatory agenda, it currently seems more advanced in the UK in terms of getting the right customer outcomes all of the time, but I can see that trend coming here which is a really positive thing."
Why did you want to return to New Zealand?
"The primary reason was family. I have my mother, sister, brother and sister in law, nieces and nephews and most of my large extended family all in New Zealand and COVID-19 really reinforced that if you're on different sides of the world, you can't be with your family when you need and want to.
"So, making that choice to be in same part of the world as them was really important. And the second reason is that I've been fortunate enough to be offered a job I really want to do, with a team I really want to work with. So that made it very easy to stay!"
What most excites you about being back in New Zealand?
"There are a couple of things that I'm excited about. One is that I'm already getting far more time with my family. And I love being near the water again. I grew up by the water and while the Thames was lovely, it's not really that swimmable. So, being closer to water that I can swim in is a great thing."
Within banking, what are you most passionate about?
"I'm really passionate about the role a bank has to support the community that it serves. I believe we can be an absolute force for good to help New Zealanders achieve what they want to achieve and help the New Zealand economy as a whole.
"So, really making that difference in the right way is what I'm most passionate about."
What are the personal goals you'd like to achieve as CEO of Westpac NZ?
"I'd love to be in a position, where we as a Westpac team are not just all very proud of working for Westpac, but we can confidently describe the many reasons we would recommend Westpac to our family, friends and business contacts. I'd also love our customers, whether they are corporates, individuals, SMEs or agribusinesses, to say that Westpac is absolutely the place to be and that they're persuading their friends, family and colleagues to come across to Westpac too. When we get those advocacy levels right, it should be reflected in an even stronger financial performance."
Are there any broader social issues that you think banking can have an impact on that you're passionate about?
"I think with every issue there is, banking can have an impact. Clearly climate change is an issue we're all really passionate about and we have real choices on how we can support that change. Diversity in the broadest sense is another issue I'm really passionate about. On all issues, I believe the changes we can make within Westpac can have a big ripple effect on the communities we serve. Believing we can make a difference is a big motivator for me."
What advice would you give to women striving for leadership roles?
"Two things, the first is to be confident in being yourself and the second is to be brave. The reason I say both those things is because for all of us it can be hard to be ourselves. We sometimes try to be a version of ourselves at work we think people expect to see. But from my experience you're far better off getting comfortable with being yourself. And the brave bit means taking a few more risks with your career and choosing to take some bold steps."
What advice would you give to your 25-year-old self?
"I would have told myself to listen more and be more thoughtful."
Where are you from?
"I was born and started school in Wellington. We moved to Tauranga just before I turned six. I returned to Wellington for secondary school, and then went to university in Christchurch, before starting work in Wellington. The UK stint I lived in Glasgow, Leeds and London and I have a home in Auckland. My parents were from farming families in the Wairarapa and Marlborough. My mother's family is still on the family farm – growing grapes and running a cattle stud."
Where would we most likely find you when you're not working?
"With my family relaxing at the beach. Given they mostly live in Wellington, it won't be as often as I would like, but it's definitely an aspiration!"
What is something you'd like people to know about you?
"That I'm absolutely up for the challenge of taking a fantastic business today and working together to help it perform to its potential for customers, shareholders, and all stakeholders including us."