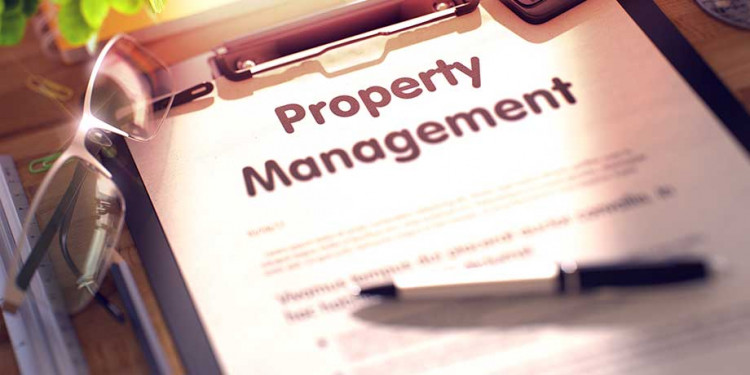 As a property investor you have two options - to manage your own rental home or hire a property management company to do it for you.
There are pros and cons with both but REDnews spoke to a professional in the property management industry to answer some common questions about the agency side.
Joel Goulding is a Business Development Manager with Ray White 360 Property Management and works solely with property investors. In his role, he educates landlords and investors on the business.
Q&A with Joel Goulding
What does a good property management company do?
JG: "Their purpose is to mitigate all risks, including tenants and make sure the investment works for the owner. They manage the rent, the maintenance of the property, tenancy issues and inspections, vetting and credit checking, marketing and all the rest of it. It's not only property management, but also people management.
"A good management company will provide a hassle-free service, so investors can spend time on the things they love. You would pay a lawyer for property transactions, an accountant for tax purposes, insurance on your property, you'd use a mortgage broker and a real estate agent – you also need a property management professional to look after your investment.
"A good company should aim to collect 52 weeks of rent a year, if not, then close to it. They should aim for longer term tenancies, with low rent arrears and shorter vacancy periods."
How much should you expect to pay the agency?
JG: "To expect a good level of service, an agency would usually charge between 8.5% to 12% + GST of the weekly rent. I would be wary of agencies charging less than 8%, as they could potentially not provide a good service. Your fee is equivalent to the level of service you're provided with.
"Keeping in mind the industry of property management is not regulated, it's important to look at all factors, not only the fee.
"In order to reduce some companies' costs, each property manager may have a higher workload and manage more properties than they could effectively handle – for example more than 150 properties per manager. Would you rather quality of work or quantity?"
Why should I use an agency rather than manage my own rental property?
JG: "The law changes often and it takes time to keep up to date with all the property and tenancy laws. For example, the new healthy homes requirements and the no-cause 90-day termination notice. I've had an influx of private landlords saying they don't want to do it anymore because it's too time consuming and too hard.
"It's a professional's job, if you're not a builder you wouldn't build your own house. If you're not educated in the law, and it's not your full-time job as an investor, then you probably shouldn't be managing rental properties. It only takes one bad experience to understand the value of a property manager.
"One landlord I met with had been managing her own rental property for over a year. She tenanted the property herself and around the 13th month of the tenancy, a family member moved into the property illegally and trashed the property.
"The landlord couldn't claim insurance because she hadn't done inspections regularly – it cost her in excess of $25,000 in repairs, plus the vacancy period because of damages."
Why do some property management companies fail?
JG: "The property management industry is not regulated. For this reason, when you're choosing an agency, make sure to check reviews, go on referrals and recommendations.
"Treat it like a job interview. Ask the agent how much experience they have, how many properties they manage, do they use a letting agent, what admin support is available to the team, how is the business structured?
"This is pivotal information to understand and from asking these questions, you can start to gauge whether your investment will yield positive or negative results."
How do I choose the best property management company?
JG: "Look at how many staff are working for the company; many directors are focused on sales and have one or two property managers. Property management is not a cash flow positive business model. Real estate sales are, so directors focus on that.
"Ask the company how many properties they manage in total and how many staff there are. If they have 500 properties and only two property managers, then that structure is not something you'd want to partner with.
"If each property manager manages 100 properties for 8.5% fee, that's better than a manager that's managing 200 properties for a 7.5% fee.
"On average our managers manage 100 properties each and we charge 8.5% + GST. If an agency charges 6.5% + GST, they may well and truly be managing 300 properties per manager and that decreases the level of service. The structure of the company's business is key.
"Don't just look for the cheapest rate. Property management is only there to keep you safe; it's not about making as much money as possible."
Should you try to negotiate the fee?
JG: "Everything is negotiable if the team isn't providing results, we wouldn't necessarily negotiate from the start, we would urge our clients to try us.
"The fee difference is minimal for the landlord, but it's huge for the agency and determines the level of service you'll get."
Can property managers enter your property whenever they like?
JG: "No, 48 hours' notice needs to be given."
What questions should you ask a property management company?
JG: "Along with all the above, ask if their team is incentivised. The team should be incentivised on their good work, if they're just on a base salary then they're not motivated to do the best job. That's an essential part of running a successful business. Ask about the team culture – is there a high turnover of staff at the company?
"You don't want to be with an agency with high turnover of staff. Are costs in court covered if those services are required? We have a team that handles this for $50 + GST per year.
"If you don't have that insurance, it would cost $50 + GST per hour + the tribunal application fee of $20.44."
What should you be wary of in a property management contract?
JG: "Be careful of a 90-day termination fee. Don't sign an agreement with that in it. A 30-day notice period is standard. Also beware of lower fee operators when discussing your largest asset. Smaller brands may look good upfront however when a problem arises, they may lack the systems and structures to deal with the issues."
What are the warning signs that a property management agency isn't doing a good job?
JG: "Having prolonged vacancy periods, communication issues, rental prices dropping without your approval, undiscussed and unapproved maintenance bills. Always request receipts for all bills and documents for your end of year statement to make it easier for your tax accountant."
What are the common misconceptions about property management agencies?
JG: "We're on the same side as the landlord, we want good tenants for the landlord. It's in our best interest. The biggest misconception is the fee and why the cost is worth it. A difference of 1% in the fee is not much, but people need to understand that they will be negotiating on service along with the fee."