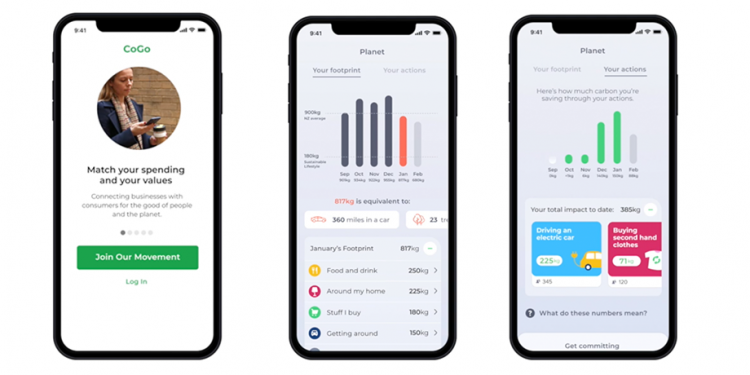 Having visibility over what you're spending and where can be a powerful tool.
Finance and sustainability tracking app Cogo found that when 1,000 British consumers had carbon-tracking information on businesses at their fingertips, almost half opted to spend their money with eco-friendly companies.
For example, a whopping 42% of shoppers bought second-hand clothing instead of new items. The carbon savings of this amounted to approximately 47kgs of carbon per person annually.
The ability to track each person's carbon footprint in real-time is being rolled out on the New Zealand version of Cogo with Westpac's support.
The aim is to replicate the UK version of the app which gives users 25,000 low-carbon businesses to choose from, across retail, hospitality, transport and other sectors.
The New Zealand app already boasts more than 3,000 accredited business listings and has had more than 20,000 downloads.
CoGo has partnered with Westpac NZ to allow users to securely link their transaction data from any New Zealand major bank to the app, using open banking technology.
This data is analysed to create a personalised carbon footprint for each user, as well as recognising and recommending actions they can take to reduce it.
When it came to eating habits, 2% of UK users ate meat but did not eat red meat, which reduces their carbon footprint by approximately 120kg annually.
Adopting a vegan diet reduces a person's annual carbon footprint by approximately 450kgs and was undertaken by 6% of consumers. And 4% of users opted to be vegetarian, which reduces a person's carbon footprint by around 321kg per year.
CEO of CoGo is New Zealander Ben Gleisner, who recently returned from London where he spent two years setting up the company in the UK.
He is now excited to offer the platform to Kiwis.
"It's really great to be home and to bring back a Kiwi-made tech platform that has proven itself as a world-leading solution to the climate crisis," Gleisner said.
"With Westpac NZ's support, we will empower businesses and citizens across the entire country to build the low-carbon economy we all know is needed," he said.
Westpac NZ Customer Experience Hub General Manager Karen Silk said the Carbon Footprint Tracker will enable Kiwis to undertake the same type of analysis being done at the bank.
"Having recently become New Zealand's first Toitū carbonzero certified bank, we leapt at the opportunity to help our customers understand and reduce their carbon footprints too.
The new open-banking powered Carbon Footprint Tracker is due to launch on the CoGo app in September this year, and will be free for anyone with an account at one of the five largest NZ banks.