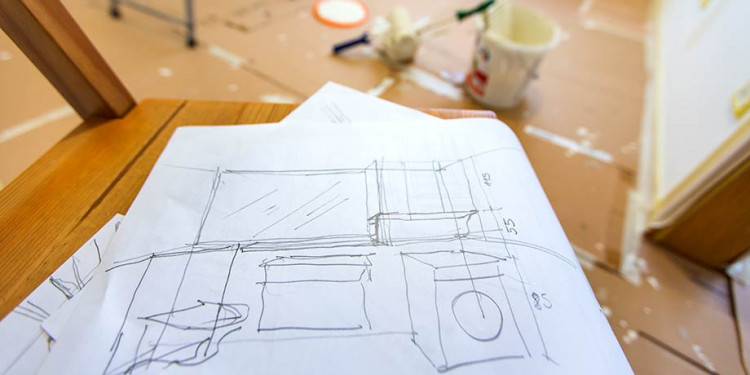 New Zealanders love to renovate, and it's easy to see why. Renovations can transform our homes and create big profits. Spend wisely and you'll reap the rewards; overcapitalise and you could end up with more mortgage than house.
How much should you spend on your renovation? You need to start by considering these important factors:
How much value will your renovation add?
Are you renovating for profit or comfort?
Where will the money come from?
How much do New Zealanders spend on renovations?
How much value will your renovation add?
For every dollar you spend on your house there will be a return on your investment. Some improvements have a high rate of return, like adding a room.
For every dollar you spend turning a three-bedroom home into a four-bedroom home, you'll usually double your money, says Gary Caulfield, quantity surveyor and general manager of Construction Cost Consultants.
Kitchen and bathroom renovations are good earners, too, paying you back around $1.50 for every dollar you spend.
Other features can have a negative return, depending on how much you spend and the property values in your area. Swimming pools are a great example: some buyers don't want to bother with the maintenance, or feel they are too dangerous for young children.
Pools only pay off in a warm climate where buyers are looking for that x-factor and are prepared to pay for it. A $150,000 swimming pool installation will almost never add $150,000 to the value of a house in Dunedin.
But it's possible to overcapitalise on any part of your house if you push past the ceiling price for your area. Even in the most exclusive neighbourhoods it rarely makes financial sense to buy the ultimate top-of-line imported fittings.
"I recently priced a kitchen with a built-in espresso machine that cost a total of $12,000 to buy and fit," says Caulfield. "That's a huge amount of money for a coffee machine, and is that going to tip the balance for a buyer?
"I've seen gold-plated taps worth $6,000 each, or you can have the same water coming out of a perfectly nice-looking $60 tap. It's easy to get carried away."
Are you renovating for profit or comfort?
Sometimes it's not about return on your money, it's about turning your home into a more comfortable place to live. While you don't want to go crazy, some people are happy to overcapitalise in the short term in order to get the house they want for the years to come.
With a third child on the way, Wellington resident Phoebe Hawkins spent $120,000 on the $510,000 family home, adding a room and a bathroom among other work. After the renovation it was revalued at $550,000 – not a great investment if she was planning to sell.
But she's taking a long-term approach: "It was a calculated and well thought-through decision. A lot of the work was maintenance, like roofing and cladding, and it has made the house warmer, drier and more comfortable. We're making the house we want to live in, and improving its efficiency so our running costs are lower, too."
It's something Caulfield sees often; he recently priced a job at $30,000 which merely widened an existing raised deck from 2.5 metres to four metres: "That's not going to add $30,000 in value, but they don't care. It's a lifestyle choice."
Where will the money come from?
You may be able to fund a small renovation from your savings, but most major renovations are funded with bank lending. In most cases homeowners will be able to borrow up to 80% of the house's value, so how much you can borrow may depend on how much equity you have in your house.
Can you find the money to fund a major renovation? If not, can you break it down into more manageable stages or find a way to do the same work more cheaply?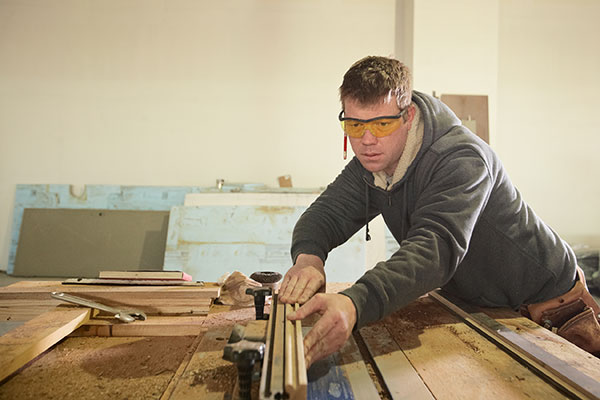 And remember, you need to avoid the trap of thinking your project will squeeze itself to fit your budget: "We've all seen it on Grand Designs," says Caulfield. "People say, 'I've got a budget of $150,000, that's all I can afford'. But that's just a number. How much is it actually going to cost to do the work?"
You need to know how much the work will cost (as accurately as possible) and ensure you have access to sufficient funds, plus an extra contingency fund for those surprise expenses which seem to inevitably crop up.
How much do New Zealanders spend on renovations?
After analysing all the projects priced by his company, Caulfield says across a whole house the average price per square metre for a Kiwi renovation is $2,200, plus or minus 10%. (If this seems high, it's worth bearing in mind that you would only call in a quantity surveyor for a fairly expensive project – they're not pricing up single-tradesperson work like roofing, non-consented decks or new kitchen cupboards and benches.)
Kitchens and bathrooms may be the most expensive rooms to renovate, but they're also the most popular, according to Tracey MacKenzie of Builderscrack.co.nz, who found that these two rooms were the most commonly quoted on the site.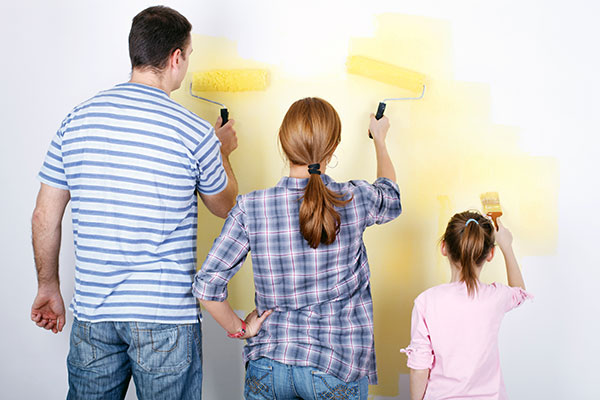 "Kitchen renovation costs vary widely depending on what it is that is needing to be done," says MacKenzie, "but most renovation jobs seem to be for a full renovation, which starts from around $5,000."
That price is for a small kitchen; larger kitchens fitted out to higher specifications will commonly cost $20,000 to $40,000.
Bathrooms are a little cheaper, with a full renovation on a small or medium bathroom priced at $4,000 to $5,000 on average. Top-quality bathrooms, even small ones, start at around $10,000 and go up to $20,000 or more.
The average house extension on Builderscrack.co.nz costs $60,000; this covers a huge range of work from a simple conservatory extension ($6,000) up to a big 70m2 second-storey extension ($350,000).
Doing the sums
Before you embark on any renovation, you need to estimate your costs and work out how much value your renovation will add:
When you need to work out exactly how much your renovation will cost, you'll need either fixed-price quotes from building companies, or if you already have a plan, a price from a quantity surveyor.

For an accurate estimation of how much value your renovation will add, talk to a local valuer.

Don't forget, adds Caulfield, that your project may also incur additional consent and compliance fees, insurance and architect's fees. You need to work these into your renovation budget and finance calculations.

Westpac also has a Building and Renovations section on their website featuring tips and tricks, things to consider, and how to organise.
Once you know how much money you'll need, you can arrange finance with your bank if required. Being able to show the bank your calculations will go a long way to demonstrating that you genuinely understand what, and why, you're spending on your house.