Suburbs, like everything else, go in and out of fashion. In almost every area of New Zealand, there are suburbs your parents would have turned their noses up at which are now fantastic places to live.
Mud sticks; it can take a long time to erase negative connotations from people's minds, but once an area becomes popular the prices can suddenly leap upwards.
REDnews asked real estate agents in five major regions to name some underrated areas and suburbs.
If you're property-hunting, it's time to give these areas a second look.
AUCKLAND
Underrated suburbs: Onehunga and Otahuhu
Prices are still far from cheap, but buying in Onehunga or Otahuhu could help you get into a beautiful suburb with an enviable lifestyle "on the ground floor", says Ian Little, manager of the property research division at Bayleys.
For Onehunga, a foreshore restoration project will see new parks and beaches for the local community, while Otahuhu's fully-integrated bus/train station will be a key link in the new public transport network and ease commuting.
"Over the next few years we're going to see transformation of those areas," says Little. "The surrounding stuff is still industrial in nature, but the land cost viability of those structurally old industrial premises won't make sense for much longer.
"You'll see recycling of land, new developments and apartments."
Buyers will probably have to put up with the inconveniences of these construction projects for a period when they first buy, Little adds, but they'll reap the rewards over the long term.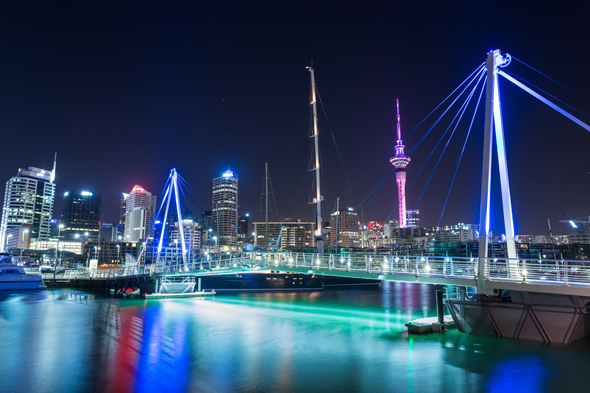 One for the future: Warkworth
Looking north, an upgrade of the motorway between Puhoi and Wellsford makes Warkworth one to watch, says Little.
The project is currently in the investigation stage, but with the population of Northland predicted to reach 171,000 by 2031, it may start as soon as late 2016.
Warkworth is earmarked as a major growth area and it remains relatively affordable with a (January) median house price of $587,000 compared to Auckland's overall median of $720,000.
HAMILTON
Underrated suburbs: Dinsdale and Glenview
If you're prepared for some DIY, Dinsdale gives you the opportunity to buy a solidly-built home that's in need of sprucing up, says Richard Lindsay, branch manager for Lodge Real Estate in Hamilton City.
There's a lot of housing stock that's 20 to 30 years old and hasn't been kept up-to-date – giving you the chance to add value with your renovation.
Dinsdale also boasts good schools and easy access to the city, yet it's not nearly as trendy as the east side suburbs.
Glenview also has room for a price increase, Lindsay says. It offers good buying at an affordable level, it's handy to the hospital and the properties are well constructed (though not always well maintained).
Compared to a similar house in an east side suburb, "$50,000 cheaper is about the ballpark figure for Dinsdale and Glenview."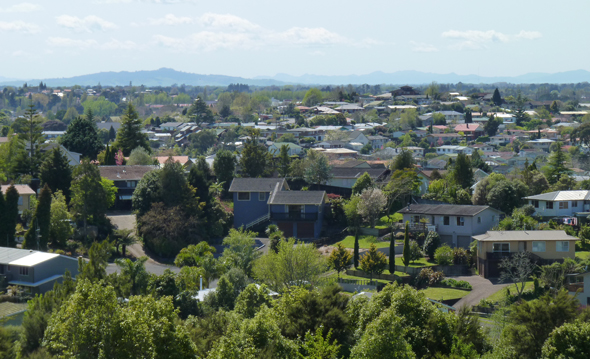 One for the future: Peacockes Road area heading south
Keep an eye on this area – Lindsay has heard rumours the Hamilton Council is investigating the infrastructure required to make this area ripe for residential development.
The main hurdle is sewage treatment and the solution may take many years, but once that's sorted out, Lindsay predicts both land values and developments will rapidly take off.
"Sooner or later that is going to happen," he says. "The people who are in at the start will have longer holding costs, but their profits will also increase.
"Just look at Rototuna – 10 years ago it was all lifestyle properties and 30 years ago it was farms. The growth has been amazing."
WELLINGTON
Underrated suburbs: Berhampore
After almost no price growth since 2007, prices in inner-city Wellington have "gone nuts" this year, says David Platt, sales director at Tommys Real Estate.
He believes rising values will continue to radiate outwards, making Wilton, Kilbirnie and Hataitai contenders for strong gains this year.
His number one pick, though, is Berhampore: "It's seen as the poor cousin, sandwiched between Island Bay and Newtown. But I believe it's undervalued and underrated and it will grow."
One for the future: Kapiti Coast
Better accessibility means better liveability, so the Transmission Gully project is likely to affect land values all the way from Levin to Tawa, including the Kapiti Coast.
"At the risk of stating the obvious, Transmission Gully will have a benefit for anyone who lives on the Kapiti Coast," says Platt, "and it will increase interest in the whole Kapiti Coast over the next couple of years. The time to buy could be now."
CHRISTCHURCH
Underrated suburbs: Wainoni, Linwood, Aranui
First-home buyers are snapping up properties in Wainoni, Linwood and Aranui, despite the fact that "people still struggle with these areas," says Sonia Tafilipepe, franchise owner for Mike Pero Real Estate in Christchurch, "and there's still some resistance to New Brighton, too."
But the reputation of these suburbs is all "historical", and Tafilipepe predicts they will be highly sought-after in a few years' time as new builds are completed and the average quality of houses increases dramatically.
"Too many first-home buyers want everything, in the good areas. But your first house does not have to be your last one," she says. "Tidy it up, sit on it, then use the equity to move on."
One for the future: Belfast
Situated between Christchurch City and increasingly popular Kaiapoi, Belfast could be a serious contender for future gains in value.
"The motorway is moving, so you won't get the traffic through there, and the meat works will move eventually," says Tafilipepe.
"You get more for your money there than you do in town. You can buy reasonable first houses there around the $300,000 mark – it's a good one for the future."
OTAGO/SOUTHLAND
Underrated areas: Invercargill and Dunedin
Rather than single out specific suburbs, Chris Kennedy, CEO of Harcourts New Zealand, says Dunedin and Invercargill both have a huge amount to offer for investors and homebuyers, and are perpetually underrated.
Born and bred in Invercargill himself, Kennedy says the city's underlying drivers make it a great spot to buy: a buoyant local economy, low unemployment and more investment opportunities.
"The median house price is $215,000 – you wouldn't buy a tin shed in Auckland for that," says Kennedy.
"The market is on the increase; it's a nice flat city; the investment properties are returning 8% to 10%. Okay, it's a little cool, but if I were investing right now I'd take my money south."
Dunedin's another quiet achiever, with a similarly appealing median price of $310,000. You can pick up a nice family home in a good suburb for around $550,000; "a real benefit to your lifestyle because you have better cashflow and an easier life.
"There's energy and vibrancy to Dunedin and it's the gateway to Central Otago. We believe there will be more growth there over the next few months," Kennedy says.
"Both cities offer great opportunities for growth, with shortages of houses driving values and returns."