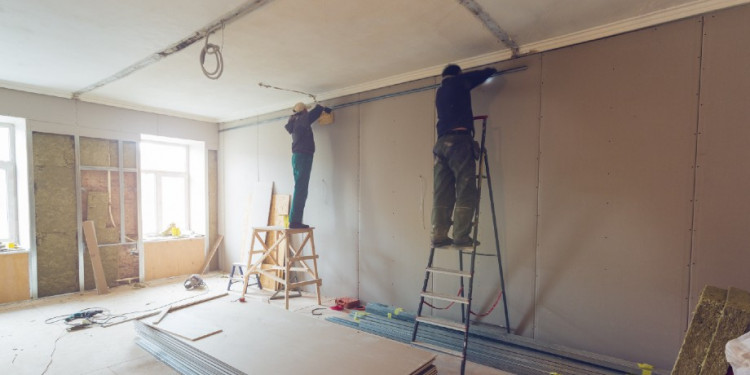 Love your location but need more space? Maybe your family is growing, you're committed to working from home or you'd just love some extra legroom.
It could be time to consider an extension to your home.
You have several options – should you add a storey, or go underneath, or just build straight out? Or maybe you should knock it down and build a whole new house. It all depends on your site and your budget, says Jon McAlpine, Principal at Thorne Group Architecture.
Can you extend outwards?
The cheapest way to get more space is horizontally, if you have enough room on your section and local restrictions allow it.
"Extending outwards on a single level home is the best way to go in terms of cost and flow," says McAlpine. "Because you're working at ground level, you don't have scaffolding or access issues to deal with, making the whole build a lot simpler and faster."
Are you on a sloping site?
Not every section provides you with the space to extend directly outwards, but a sloping section may give you the option of gaining space underneath.
"If the site is on a slope, particularly if the house is on poles or has a basement space, you can prop it up, dig out underneath and add room," says McAlpine. "If the extra room will add significant value to your house, this is a no-brainer for getting space at a reasonable price."
Although it may add plenty of value to your house, it still isn't exactly cheap. Extending under your house means earthworks, costly foundations and extensive waterproofing. You'll also have to support the house above while the work is taking place; "The structural issues can become substantial, but if you can slot a basement garage or extra room under your house, it's often a sensible option."
What about adding a level?
If you're on a flat section with no space either side, your only extension option is to go up. The advantage of extending vertically is that you should get plenty of light into your new rooms. If you're really lucky, you might even have a view, and it's almost certain to increase your home's value. Going up does come at a cost, though.
"Clients often think it's like plonking a box on top, but it's not Lego," says McAlpine. "You need to transfer the loads created by the new level through the existing house. That usually means dismantling a lot of the existing house, then trying to make good what you've ripped out. There are a lot of hidden costs, the majority of which are structural."
You'll also be restricted by planning criteria, which might limit the height and shape of your prospective second level, going up "like a wedding cake" rather than simply extending your existing walls straight up.
Maybe you should bowl and rebuild?
Because adding a level is so expensive, make sure you do your research and get accurate quotes from experienced builders. The risk is that you spend $500,000 or more to add an awkwardly-shaped bedroom and bathroom to your existing home, when for $700,000 you could have knocked down the house and rebuilt it to completely meet your needs.
"A good designer or architect will be up front with you and explain all your options to you – as the client, you always make the decisions, but you need the right tools and information. They should be able to lay it all on the table."
Related articles: