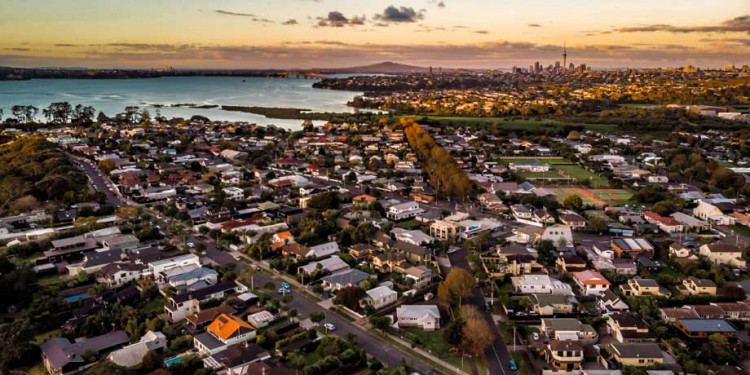 Most of the time when you buy a freestanding property in New Zealand, you also buy the land attached – a fee simple freehold title.
But there's an older type of title that you'll also sometimes spot in the listings: a cross lease.
When you own a cross-leased property, you own a share of the land with the other owners on the title and a long-term lease on your house.
New Zealand has more than 200,000 properties on cross leases, with around half of those in Auckland. The majority of owners live in harmony with their neighbours and it's not an issue.
However, cross-leases have the potential to create sticky situations when it comes to doing work on your home because you need permission from your neighbours for any major addition, such as a deck or extra bedroom and you may need to deposit a new flats plan.
That's not necessarily a reason not to buy a cross-lease property, but you need to make sure you understand the pros and cons, says Joanna Pidgeon, partner at Pidgeon Law and an expert in cross leases.
"With a cross lease, you can't add a room just by complying with council rules; you need the consent of your neighbours," says Pidgeon.
"Depending on when your lease was created they might not be able to unreasonably withhold consent – or they might be able to say 'no' for any reason."
There are upsides to cross-leases: they tend to be cheaper than similar houses on fee simple titles.
Plus, because you own a share in a larger section, if your neighbours are okay with your extension plans, you may be able to cover more of the land than you could if it were split up.
And, of course, the cross-lease gives you some say into what your neighbours do with their properties: "If they're going to build something that will have a material impact on your view, sunlight or privacy, it would be reasonable for you to say no."
But that goes both ways.
If you are thinking of buying a cross-leased property, Pidgeon has some advice:
Check the outline of the buildings matches the plan on the title. If there's a problem with the title, you may have an issue borrowing money from your bank.

Get your lawyer to look carefully at the cross-lease agreement. If the neighbour can withhold consent on your changes for any reason, you might want to think twice about buying if you want to make alterations.

Planning to extend in the foreseeable future? You could make your offer conditional on getting the neighbour's consent to your plans. Even if your plans have council consent, that doesn't mean it's fine to go ahead; the cross lease is a private agreement you need to abide by.

Have the same insurer as your neighbours. This saves time and hassle when something goes wrong with a shared service or area.

Get a surveyor to do a desktop analysis of whether it's worth converting the cross-lease to a fee simple – if it's not too expensive it could reduce your risks and add value to your property.
"Cross leases do create ongoing issues when it comes to consenting to changes," says Pidgeon.
"I wouldn't say, 'Don't bother buying one', but make sure you go in with your eyes open."